Did you guys know today is National Hamburger Day?!? I don't know who comes up with these food holidays, but nonetheless – I'll stand behind most of them (unless it's something like National Liver + Beans day, to which I'd give a big no thank you to). And what better way to celebrate than a good ol' American hamburger with a side of sprinkle fries! Generously dipped in sprinkly ketchup just for good measure. If there was a restaurant that served these up, I'd be their most loyal customer. Breakfast, lunch, and dinner would all be taken care of.
But until that magical establishment pops up, we'll have to make-do with whipping up our own! These paper french fry pouches would make the perfect summer barbecue party favor or even as a fun addition to a cupcake decorating party! How fun would a hamburger cupcake decorating party be? Fill each sprinkle fry with white jimmies and allow guest to sprinkle them on like sesame seeds!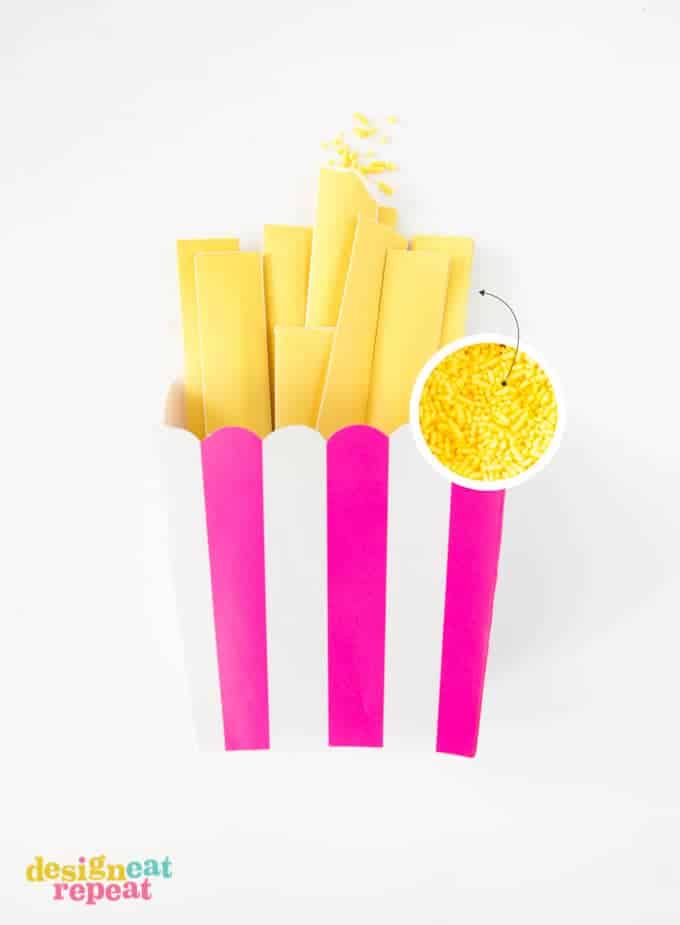 Or for another fun party favor idea, fill each paper french fry with sprinkles and let each guest take a few home to sprinkle on their favorite ice cream or baked goodie! Or if you're really feeling like making a million paper fries – make a bunch, fill each with different colors of sprinkles, and let each guest take home their own carton. Because let's be honest, just a few fries is never enough.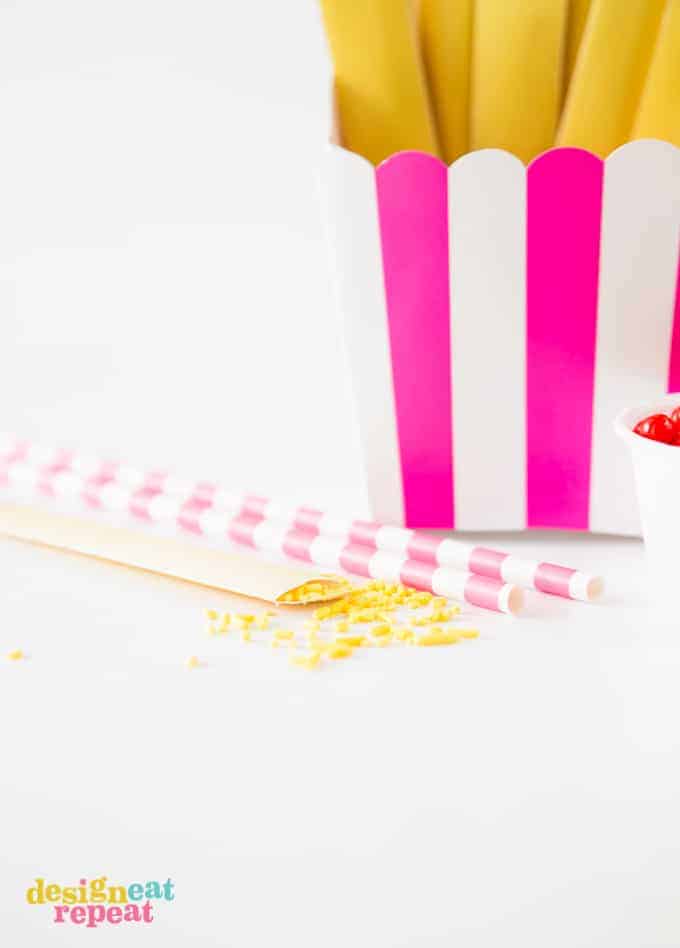 Just like it's physically impossible for me to only eat one fry, it's just as impossible to not think about sprinkle projects for one day around here. It's a problem, but one I don't plan to fix anytime soon.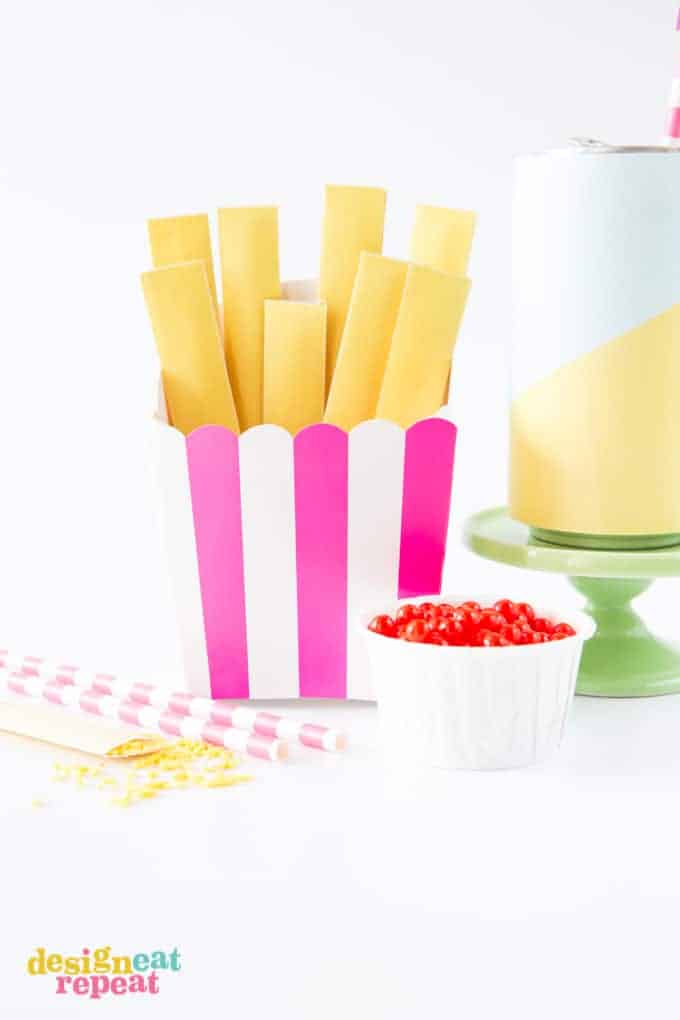 Materials & Supplies:
French Fry Pouch Template // Double Sided Tape or Glue Runner
Yellow Cardstock // Exacto Knife or Scissors // Sprinkles of Your Choice
PS. Remember when I declared May sprinkle month & then my printer broke and sprinkle month was a sad little barren dessert? Well a new printer is now #inthehouse, so let's call May a warm-up and call June the official sprinkle month. In other words, get your stash of sprinkles ready cause the crafting has already begun and it's about to get realllll fun up in here.