Download this funny free printable birthday card for a easy, last-minute card idea! Print at home on 8.5 x 11″ paper and keep a stash on hand.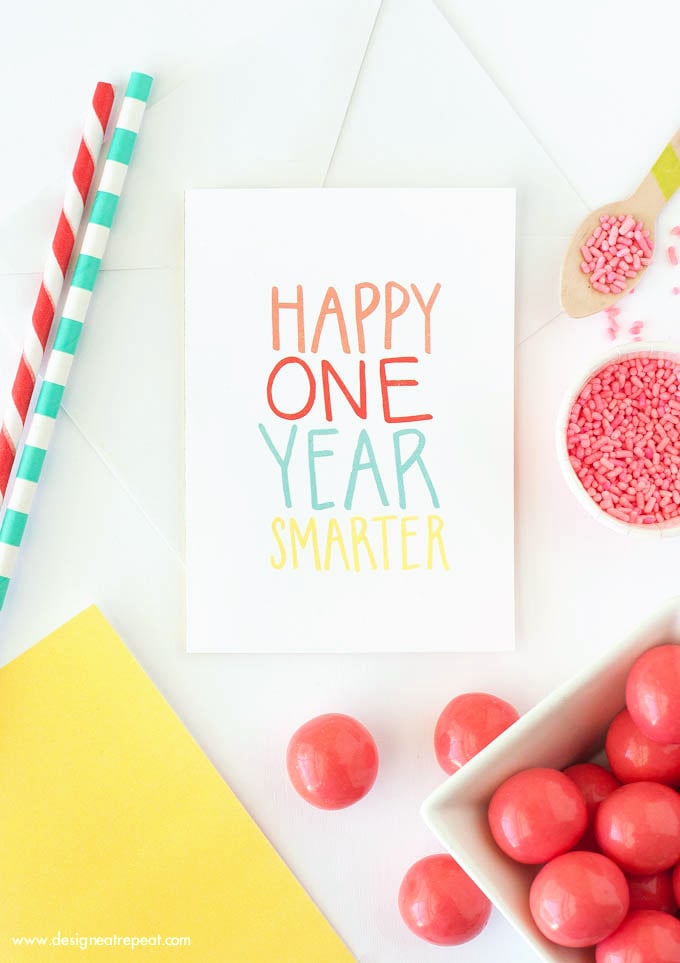 Just when you think that you're growing old and forgetful with each birthday candle, remember that you're not getting older…you're getting smarter. At least that's how I like to think about it. Of course there will probably be an age where I forget how to tie my shoes, but that's why they made Uggs. And yes, this may very well be me in 50 years.
What You Need to Make A Printable Birthday Card
White cardstock, printable birthday card template, and scissors.
How to Make Printable Birthday Card
Download and print the printable birthday card template on 8.5 x 11″ white cardstock.
Use a scissors to cut along the dashed edges, fold, and insert into envelope.
Frequently Asked Questions:
What size is this printable birthday card?
The card measures 3.5 x 5″, with the recommended envelope size being 3.75 x 5.25″.
Do you have other printable birthday card designs?
I have several other birthday card designs that you can find below!