* Update: Get the Printable 2019 Calendar HERE!
Download this free printable 2018 monthly calendar to keep track of the new year! The downloadable PDF is US Letter Sized and quick to print at home.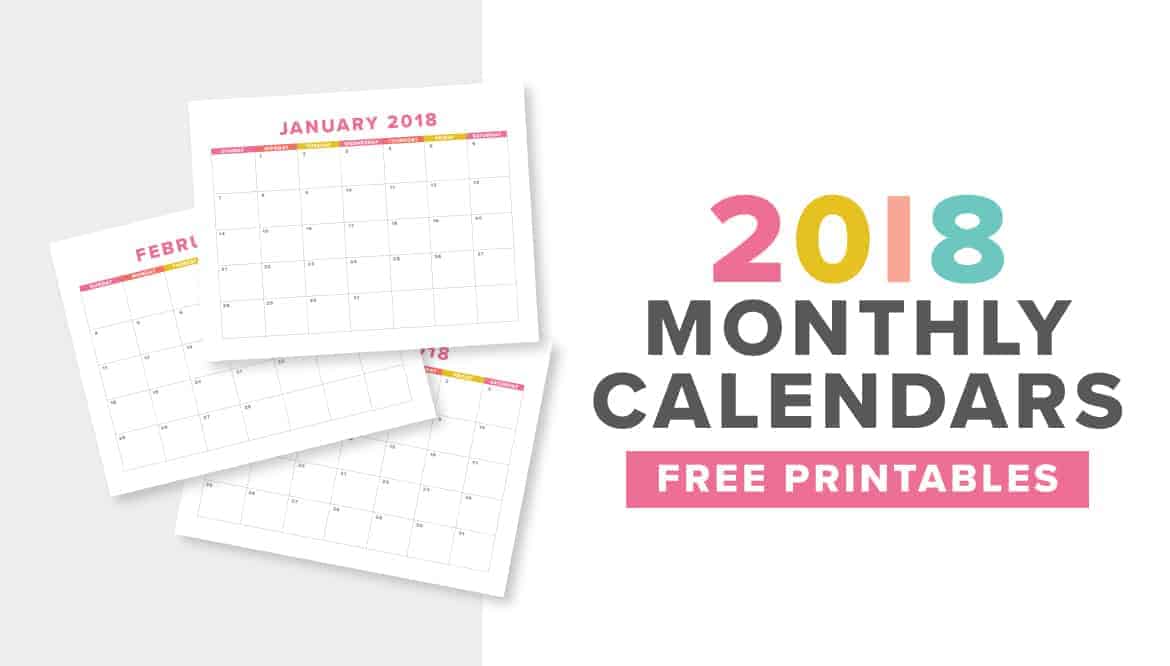 With the year coming to a close, I figured it was time to take a little break from Halloween posts and share the (kind of) annual printable 2018 monthly calendar! It's been a few years since I got around to creating one and since these were a reader fave back when I did them, I thought I'd bring them back this year!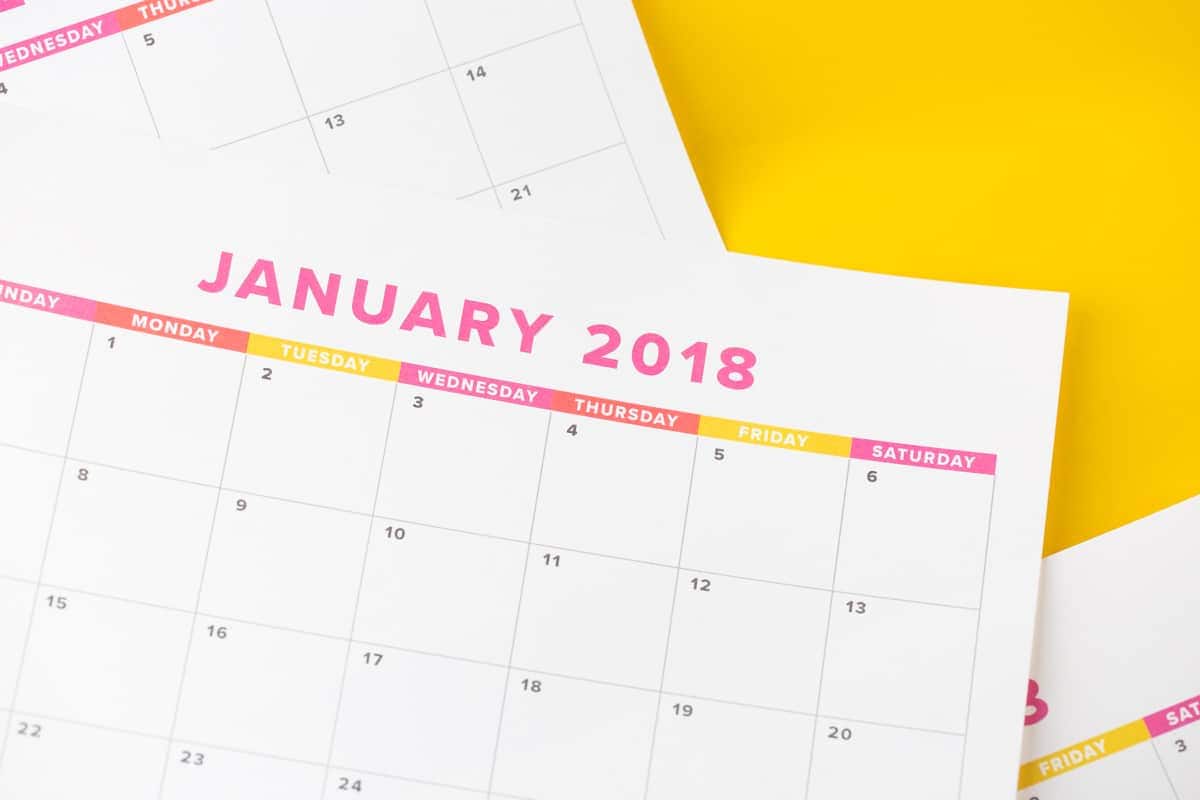 Size for Free Printable 2018 Monthly Calendar
I'm still they type to keep track of my schedule on a paper calendar and although I've tried to jump on the digital bandwagon, there's something about having the physical calendar that I love. This printable 2018 calendar is designed on 8×5 x 11″ letter sized paper so that you can easily print it off at home, using minimal ink. I always like to keep the design simple, as it gives you more room in each box to write and also prevents from having to use $40 in ink to print ;)
How to Use Printable 2018 Monthly Calendar
Once printed, use a three hole punch to insert into a binder or use them loose. I've left extra space at the top of each sheet to allow for hole punching, without having to punch into the words. I hope these are helpful for all of you and I would love to know in the comments below if you print them out!
Materials
[optin-cat id=16652]
Please note that these files are for personal use only and redistribution or reselling for commercial use is strictly prohibited. If you would like to spread the word about this printable, you are free to do so but (A) must link directly back to this post for download (please do not link directly to the printable download file) and (B) may only use one image from the post. Thank you for your cooperation!