* Update: Get the Printable 2019 Calendar HERE!
Like a lot of you, I cannot believe 2013 is almost over. Exactly one year ago today, I was flying back from a semester abroad. And now, I'm sitting here wondering where the heck the past 365 days have gone. Like, I'm literally in awe of how fast the time has gone. One second it's Y2K, and the next second, we're 6 years away from 2020. I swear that when that day comes, we will all turn into Zenon.
So although I feel like I was just making the 2013 calendar, it's time to release the free printable 2013 monthly calendar edition. Put them in a binder, pin them to your cork-board, or use them as firewood. With so many options, the choice is truly yours.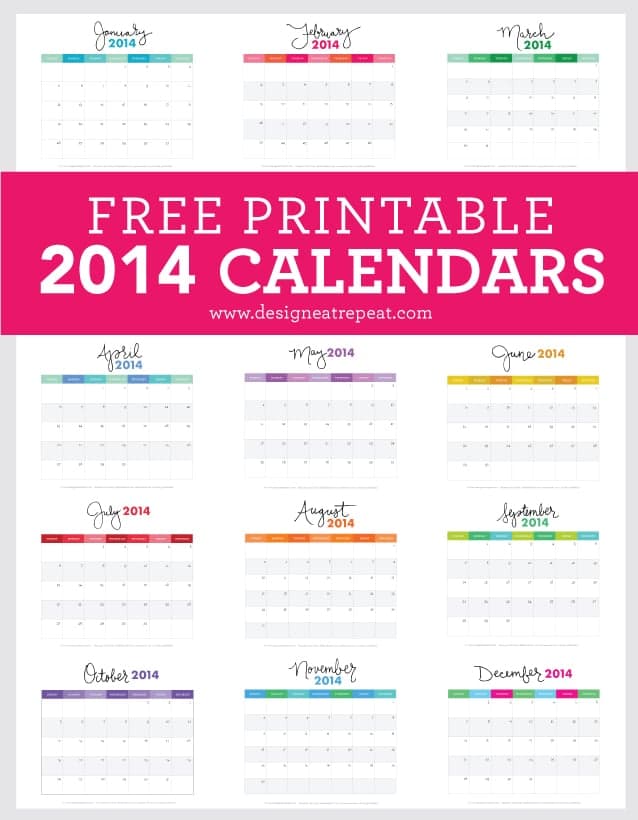 Downloading Tips: Save the PDF directly to your desktop by clicking  "File > Download"  on the printable screen. Do not print directly from "Preview Mode," as image & colors will appear distorted.
Things I'm looking forward to in 2014: One Direction Concert (yes, I'm twelve), Traveling around the country to visit friends who have dodged town for new jobs, Going to Ireland (this is absurd & probably won't happen, but I can dream).
Things I'm not looking forward to in 2014: Turning 23. Only because Taylor Swift's "22" song is no longer able to be my life's theme song.
You might want to start printing because by next year, printers may be obsolete. With the way this world goes, I wouldn't be surprised.