After yesterday's events, it's hard to find words that will do justice. I hesitated even posting this today, because everything seems so minuscule compared to the lives affected. In events like these, it seems so selfish to be posting about food, shoes, and other material things, when there is so much suffering around us. I wrote this post a week ago, but it seems even a bit more fitting than it did when I wrote it. In this world of such turmoil, maybe it will help in a tiny way to cherish each day we have. It shouldn't take events like these for us to appreciate life. It shouldn't take a holiday or a birthday to appreciate the people in your life. Celebrate every day you are given…
With all the food on the blog lately, I thought it was about time for another "Inspiration in Anything" posts, as well as a free printable. If you're new to the blog, "Inspiration in Anything" is a series in which I draw design inspiration from everyday objects, as well as my latest favorite fashion finds. Today's post focuses on bringing out inspiration from one of my latest obsessions and results in free "Happy-Anything" printable floral cards. So what's my obsession as of recently? Oh, I'll tell ya. It's these tan crocheted Toms. And I'm. In. Love. With spring just around the corner, my craving for new sandals and flats is in full force. You want to hear something ironic? I went to put on my favorite boots today (that I wear everyday) and the zipper broke. It broke! If that's not a little hint to Spring to hurry on up, I don't know what is. If I can no longer wear my boots, then there's no absolutely reason for it to be cold any longer. It just wouldn't be fair.
Anyways, back to the flats. If you've been a long time reader, you probably have heard me mention that my hobbies are similar to your 80-year-old grandma. Baking, knitting, crocheting, you name it. Consequently, I am mildly obsessed with anything crocheted. My obsession branches anywhere from crocheted blankets to clothing and it appears that now this obsession has expanded to trying to figure out what color of crocheted shoes I want. My answer? Every color. My reality? One. I must pick one.
So while I'm pondering on what color to splurge on, I figured I might as well make a post out of it. A free printable inspired by the gems themselves. With Mother's Day coming up, I thought it would be fun to design a little card incorporating floral that could not only be used to celebrate Mother's Day, but also something that could be used to celebrate any occasion.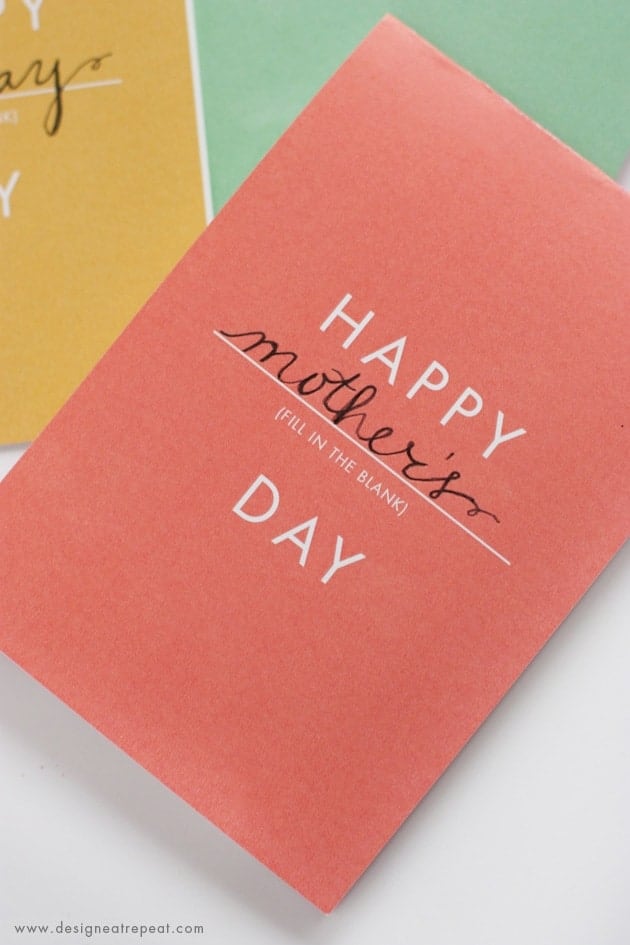 I will leave it to you to fill in the blank. Not only does it allow to be a little more personalized, but it's also meant to be a printable that is versatile. Some of your options can include, but are not limited to:
Happy Mother's Day
Happy Father's Day (if your Dad doesn't mind a little floral.)
Happy BirthDay
Happy Everything Day
And my personal favorite…Happy Taco Day (which I just found out is an actual holiday. Umm…yes, please.)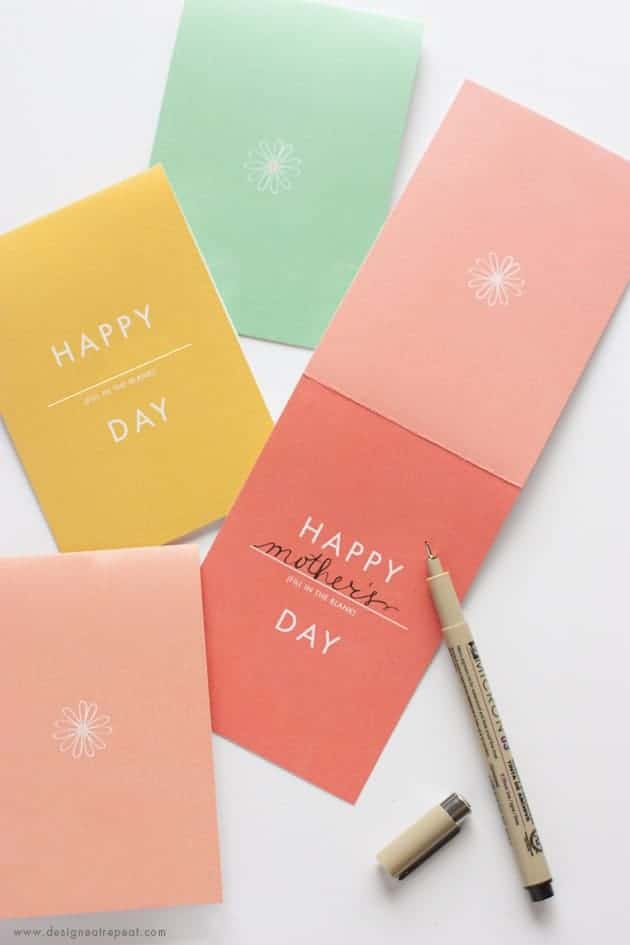 The printable includes four 3.5 x 5-inch cards total, with the ability to print off as many copies as you need! Two of the cards are designed with text and two cards with just the flower (for more versatility). They also fold in half so you can include a personalized message inside.
Have fun with them and use them for any occasion you please! Just fill in the blank and you have an instant "anything" card.
What occasion would you use them for?