I've been moved into my new apartment for almost three months now and I have yet to put a nail in any of the walls. I haven't hung any curtains. What I have done is broken in my kitchen pretty well, and as you can probably imagine, I have managed to fill every cupboard with my kitchen gadgets & dishware. I've been working on a series of printable wall art that I can hang up on these bare walls, so I'll be dedicating this week to featuring those prints.
First up, is this baking printable I designed to hang over my kitchen sink. It's not only a reminder to bake sugar cookies, but it also serves as a reminder of action in case of fire. Once I get the courage to start up that wood burning fireplace, this little quote may just live up to that dual meaning. Don't worry, I've located the nearest fire extinguisher.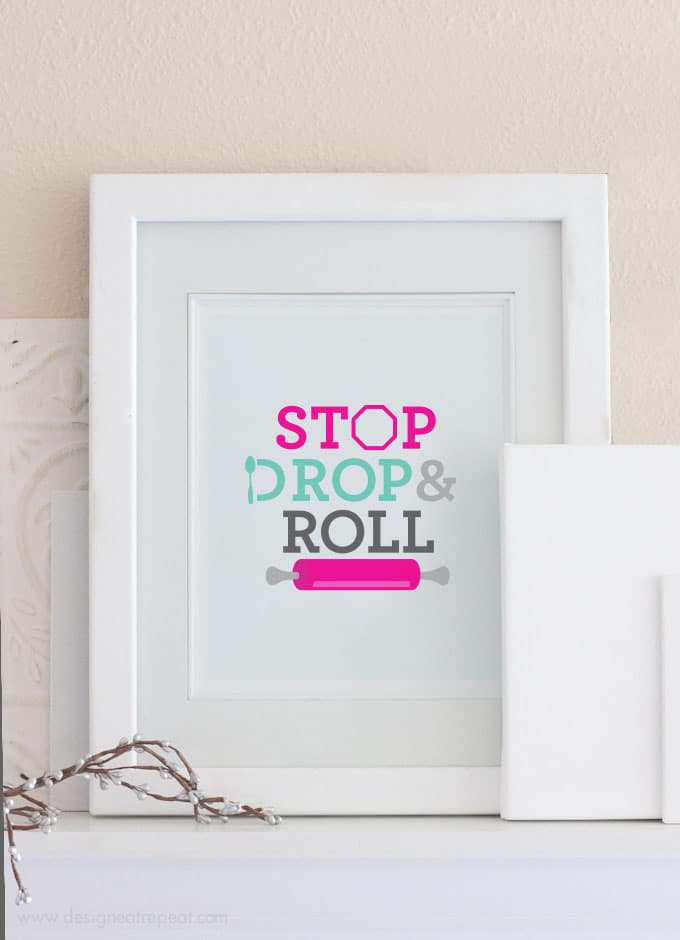 Download the 8×10 "Stop Drop & Roll" rolling pin baking printable wall art below for a free & easy kitchen decoration.
Downloading Tips: Save the PDF directly to your desktop by clicking "File > Download" on the printable screen. Do not print directly from "Preview Mode," as image & colors will appear distorted.
Stop by again Wednesday for the next print in line! It may be another food related, it may not be. You'll just have to wait and see.