I had a rude awakening this weekend when I realized that Easter is next weekend. Not next month, but next weekend. Holidays that change dates every year should come with some kind of warning. How am I supposed to get all of my Easter projects done when things like this creep up? Correction: How am I supposed to get all of my sprinkle-themed Easter projects done when things like this happen? I already got volunteered to bring a dessert to our Easter gathering, but I sure hope the family doesn't mind when I show up with a basket of these Easter Egg Printable Sprinkle Party Favors instead.
They'll be expecting the dessert, so it might be time to stir things up. Adding a little spunk to the 20 year-old traditional Easter spread (ham, potatoes, donuts, fruit salad) may not be so bad after all.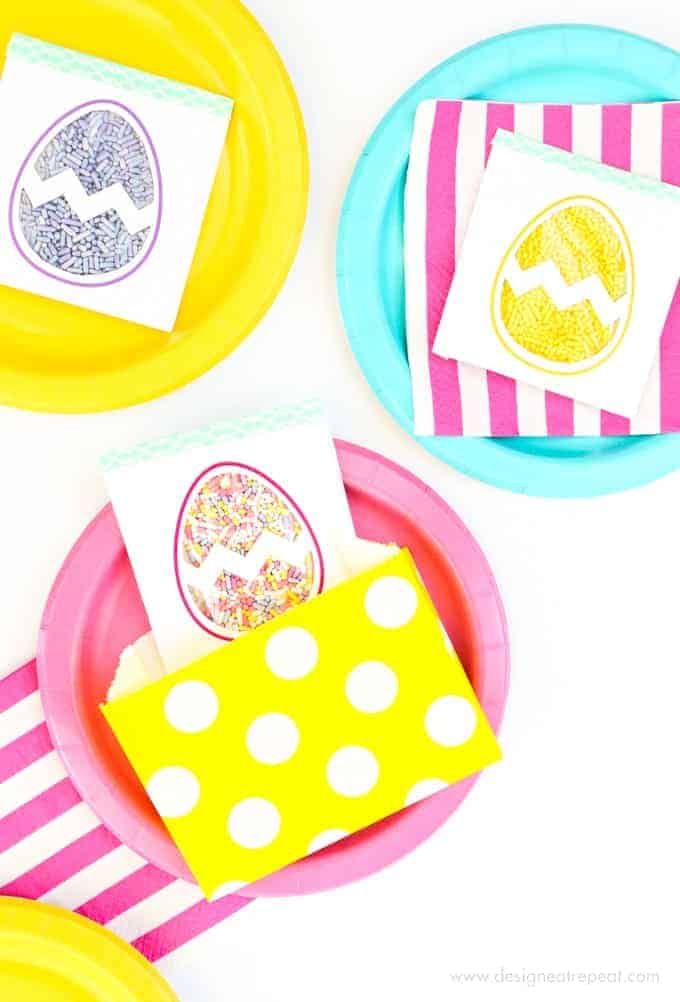 Alright fine, I'm not going to put these on the kitchen counter because the little tikes will have the whole house dusted in them within 30 seconds, but I never said that I wouldn't fill the Easter eggs with sprinkles. My Grandpa's signature Easter egg fillers are cool coins and $2 bills, so maybe sprinkles will be my new thing? Start a new tradition?
Oh their faces when they open a egg filled with useless sugar bits instead of a $2 bill may be enough to give it a try. I'm about 100% positive none of the cousins would find that amusing or funny (nor would I have at age 5), but it's a risk I may be willing to take with the right kid, in the right mood. But then again, we surely don't need any tears at the annual Easter egg hunt this year.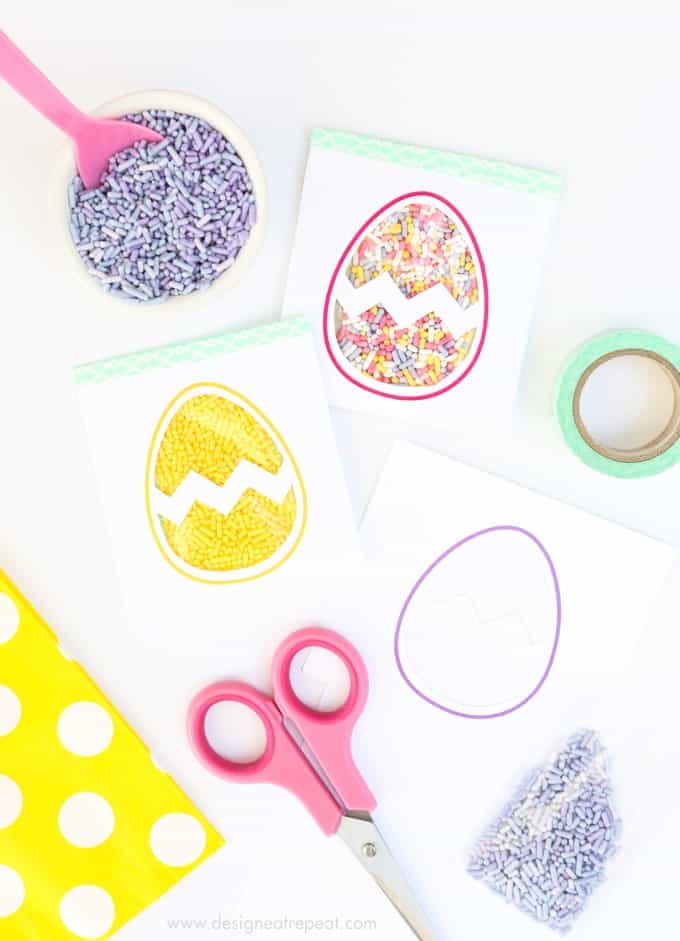 I'll slip them a few dollar bills after the prank if things don't go well. And if it does go well? Well then, it looks like there's a new sprinkle addict in the family.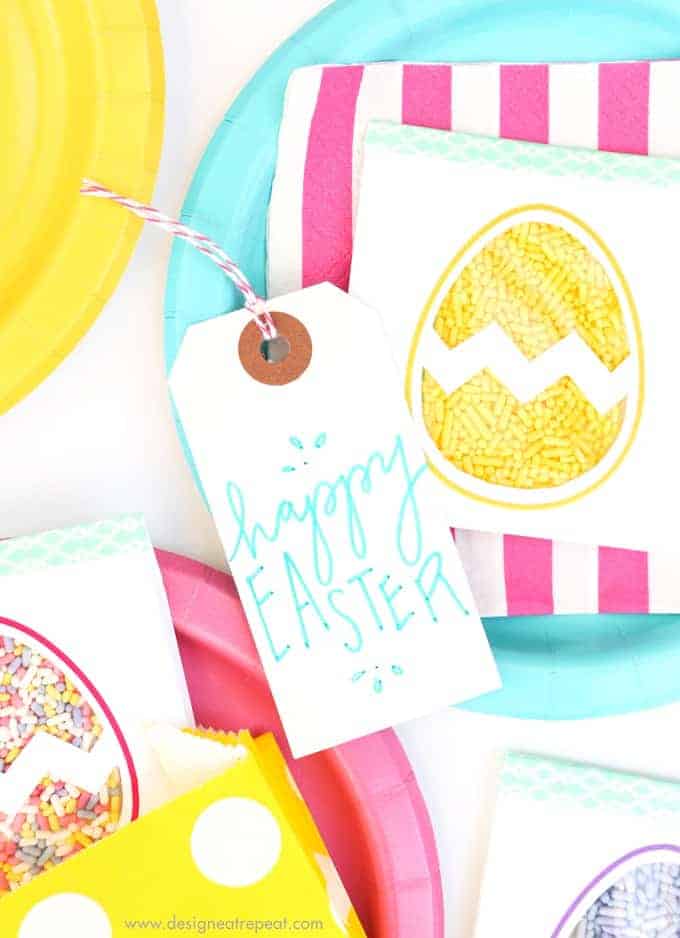 For all you Easter egg hunters out there – does your family fill them with stuff other than candy? My Grandpa is a coin collector and has always filled the eggs with cool state quarters or $2 bills. When I was little, there were a ton of us cousins around the same age to have to share the number of eggs with but now with just a few of the great grandkids little enough to participate – those kids are pocketing like $5-10 each for a less than 5 minute hunt. It's nuts! But don't be fooled, our hiding skills make those tikes work for their money. Gotta teach them young that hard work pays off and you can indeed achieve childhood financial freedom by hunting plastic eggs out of trees.