Winter has officially hit Iowa, which means it's about that time of year when all I really want to do is move to Texas. Or Florida. Or anywhere where snow can only be seen in photographs. I will admit that snow is nice to look at from indoors, but the mere thought of driving in it is enough for me to start researching moving trucks before next winter hits. But as many bad thoughts I think about winter, I would much rather have a white Christmas than a green one. So I guess my complaints are contradictory and I should probably just grab my snuggie and hibernate until Spring.
As someone who is always cold, I pretty much wear sweaters all year round. One of those being a huge, over-sized red knitted Christmas sweater that I got last year for an ugly sweater party. And while it wasn't ugly enough to win the contest, I can pretend it did win by awarding myself a ugly sweater contest gift card holder!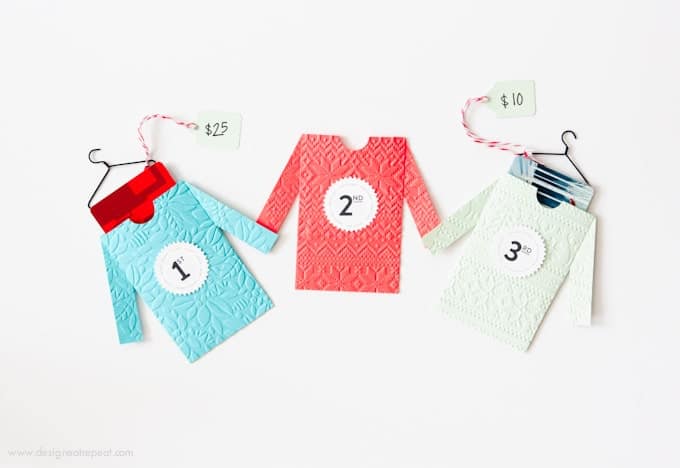 I originally made a version of these for the Sizzix blog using one of their envelopes dies, but I also wanted to also create a printable template so those of you who don't have a Sizzix can make them too! I've been big into paper texturizing lately and these beautiful textures were just screaming to be put on a sweater.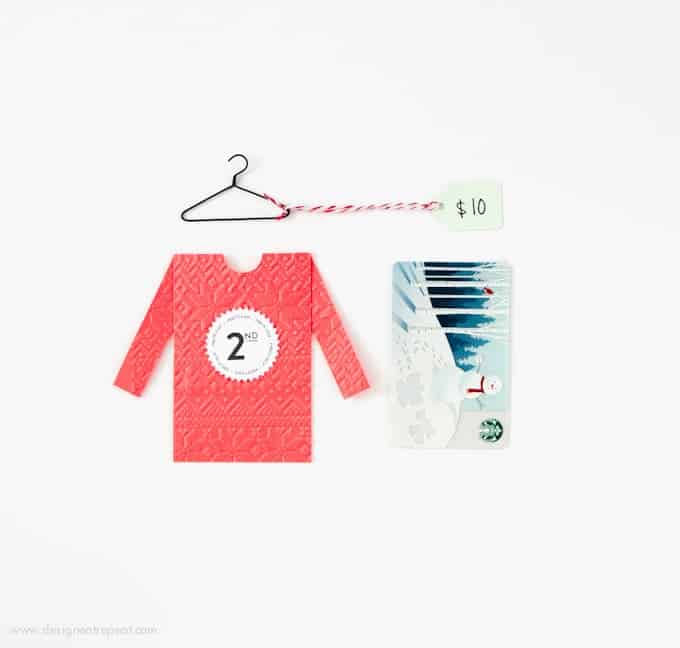 Once you print and cut out the template on colored cardstock paper, add some texture or fun doodles, slap on a 1st, 2nd, or 3rd place badge and slip in your favorite gift card! The "award text" is a bit hard to see in the photos, but 1st place wins the "Ugliest" award, 2nd place wins the "Pretty Ugly" award, and 3rd place wins the "Not Ugly Enough" award. (You decide which one to strive for.) Place in different dollar amounts for each gift card and your ugly sweater prize just got a little more cozy.
Will you be attending or hosting a Ugly sweater contest this year? If so, what are your favorite traditions? Any fun recipes or games to play?
Have a Sizzix machine and want to make these even easier? Hop on over to my tutorial on the Sizzix blog for materials and step by step instructions!