After a day of hardcore spring cleaning, I took it upon myself to clean out my computer hard drive while I was at it. It was quite the task going through 9000+ photos, but it's easier than scrubbing floors, so I'll take it. While I was going through my files, I came across these sprinkle party favors that I made a few weeks ago and decided it was time to share them! Heck, if there's any day I deserve a few strawberries, sprinkles, and pink lemonade, then today would be that day. Closet cleaning, floor scrubbing, and mountains of laundry deserve such treats, right?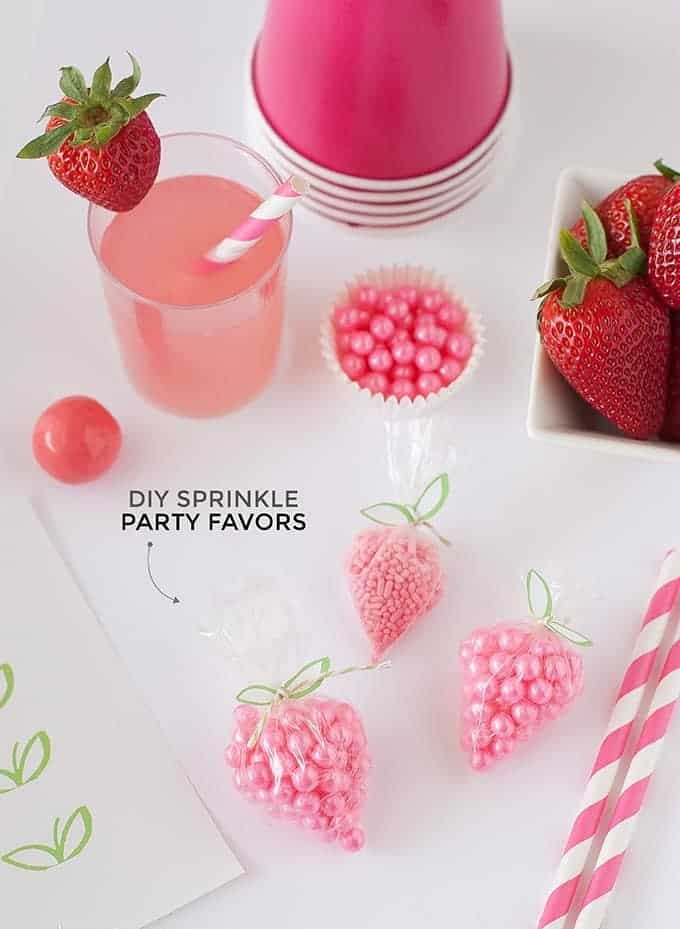 I'm a believer that parties don't have to be tons of work, which is why I'm excited to show you how easy these sprinkle party favors are to assemble.
By simply pushing the sprinkles into the corner of a plastic bag & tying off the top, you can get a easy-peasy party favor in the matter of minutes. Trim off the excess bag and attach the leaf printable (below) and that boring plastic bag instantly transforms into a bite-sized strawberry treat.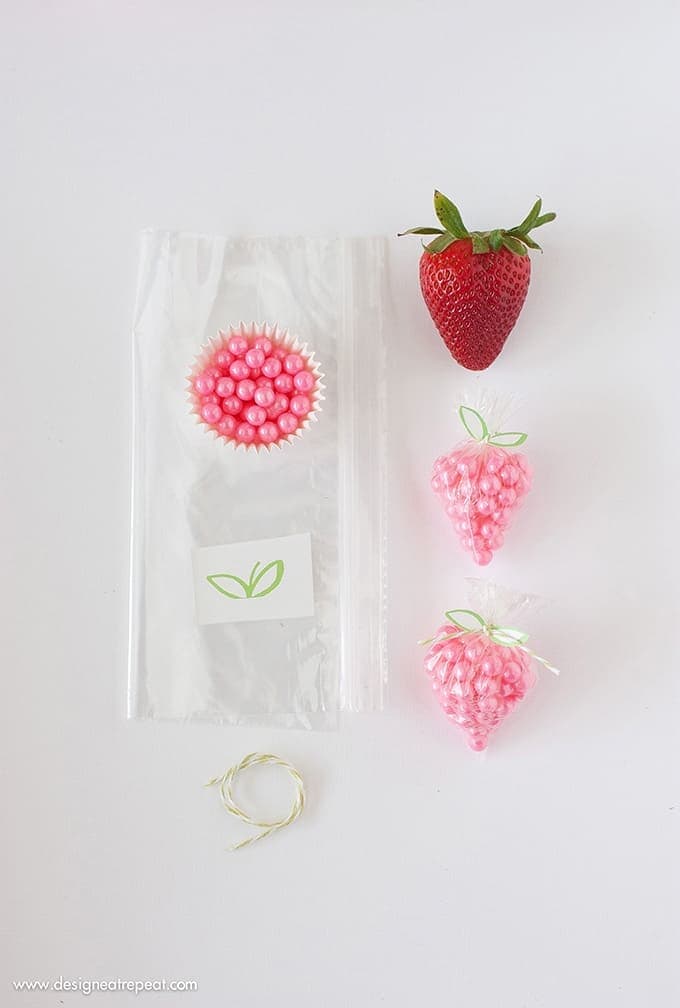 You can use any kind of red or pink sprinkles to give them the fresh pop of color they need. I did an assortment of different sprinkles (jimmies & pearls), but a mixture of both could also be fun to try!
Pass them out as party favors or pair them with a cupcake for a fun DIY cupcake activity. (I'm thinking it would be fun to give each guest an unfrosted cupcake, bowl of frosting, and sprinkle pouch and let them decorate their own!)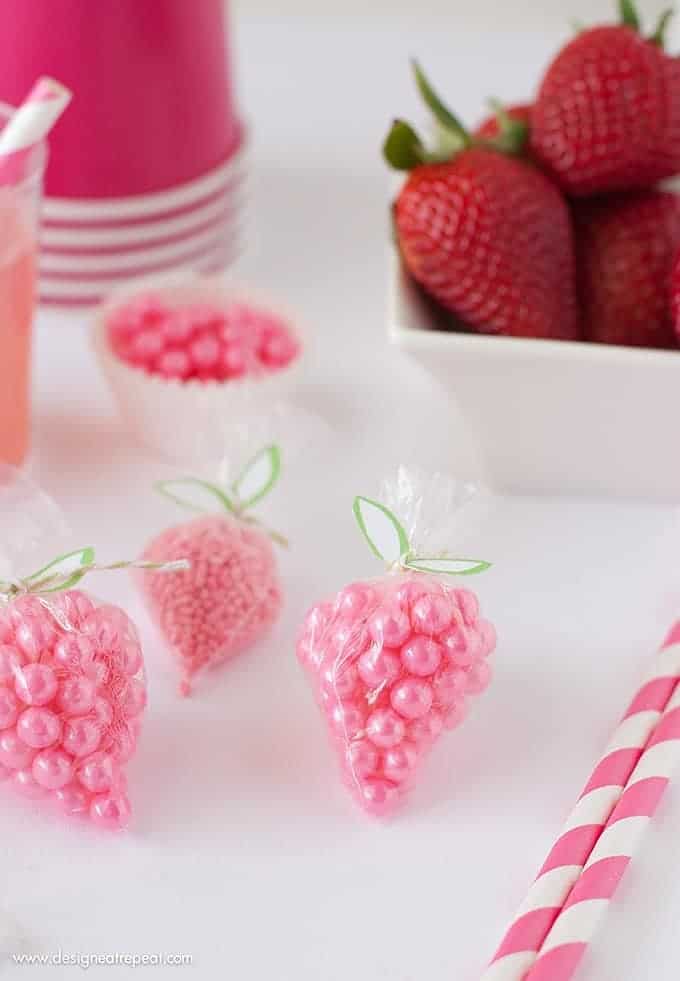 Materials:
Sprinkle Party Favors Leaf Printable (below) // Scissors/Exacto Knife
Twine or String  //  Sprinkles or Pearls
I'll warn you now that this summer might be full of sprinkle projects, but when you're a sprinkle addict like myself, there's not many ways to avoid it. I'm already thinking of other sprinkle fruits to concoct, so let this be your warning that fruitilicious days are to come.