Mix up a batch of DIY Peppermint Bath Salts and pair it with these free printable gift tags for homemade holiday gifts your friends & family will love!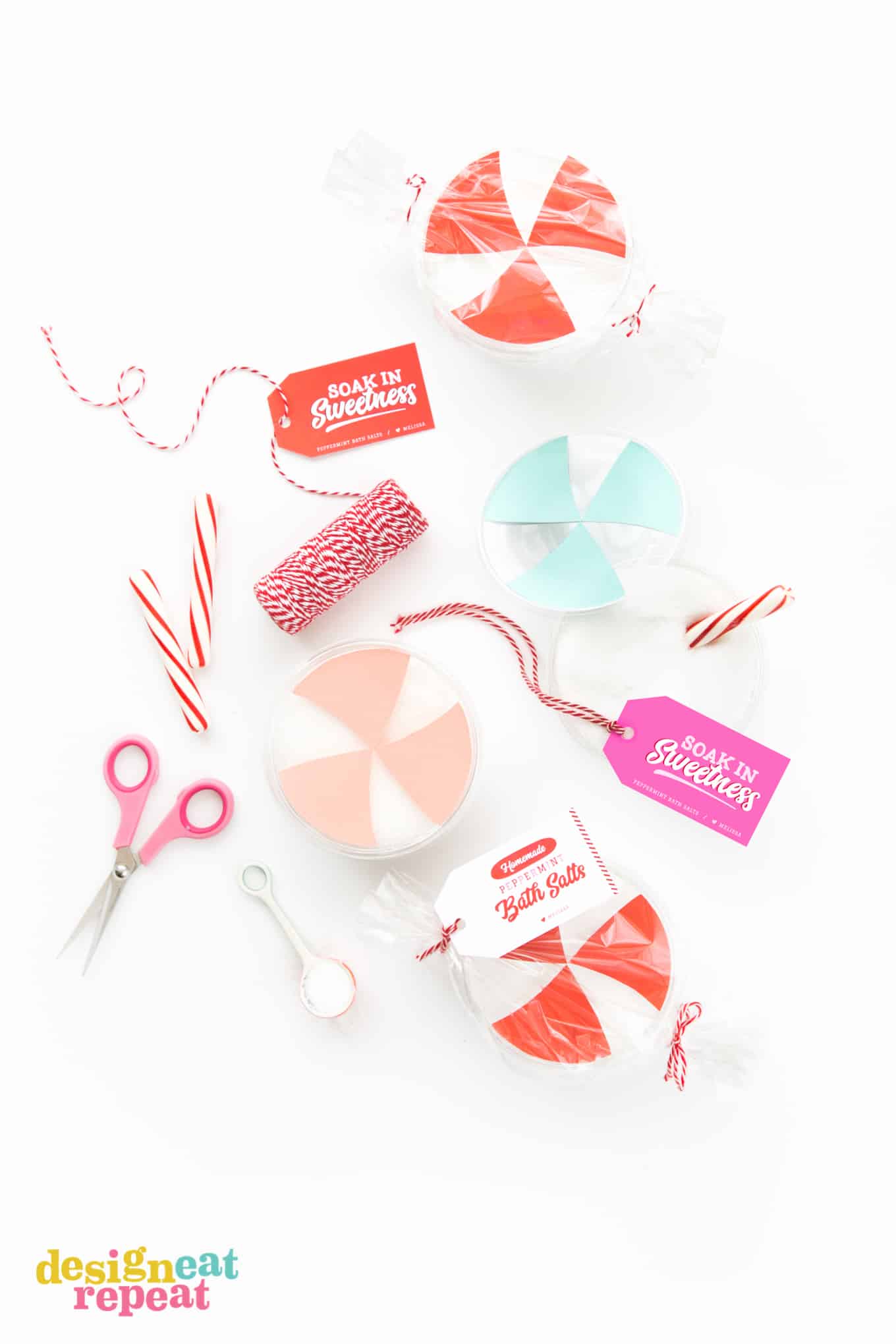 As someone who has absolutely no holiday shopping done yet, I figured it was at least time to get my holiday crafting on. And being that I have a new love affair with peppermint & an ongoing love affair with LUSH bath & body everything, I thought I'd try my hand at mixing up a batch of peppermint bath salts to gift to my fellow bath-lovin' friends.
So I went on the hunt for the ingredients, came back home and whipped it right up. Filled with epsom salt, sea salt, baking soda, and peppermint oil this bath salt took less than 5 minutes to mix up and into the individual containers it went! I scooped about 1 cup of bath salt into each 8oz. plastic container and then got to the crafty part.
To make these resemble giant peppermint candies, I cut 3 triangles out of colored cardstock and taped them to the top of the container's lid. You can download a template for these here to help you trace the shape onto the paper you choose. These were designed to fit a 8 oz. container that has a lid diameter of 4.25″, so you may need to resize the template to fit the size of lid/container you choose.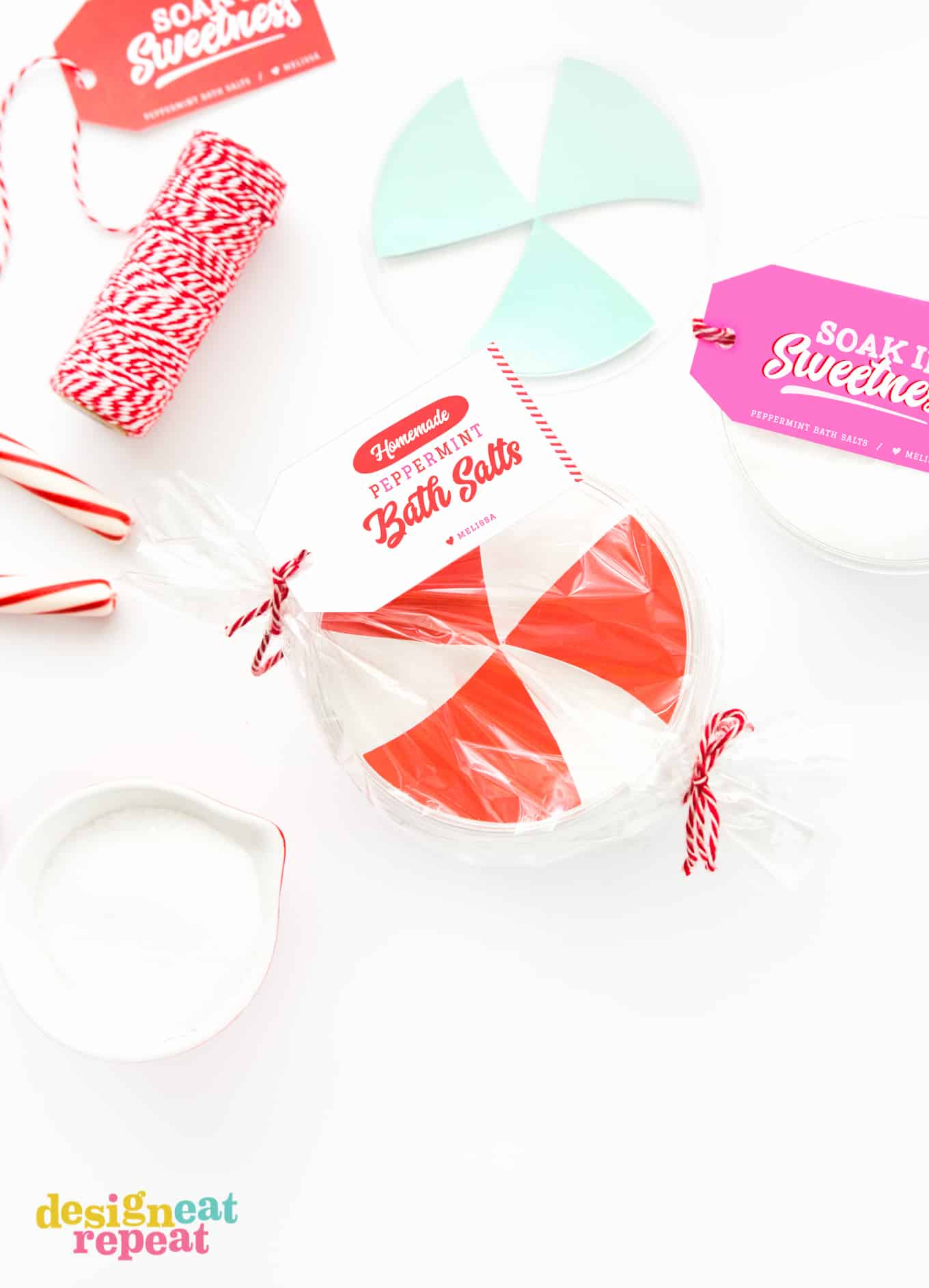 After filling each container with about 1 cup of bath salt, I then wrapped each one in cellophane, tied the ends closed with bakers twine, and attached one of the gift tags I designed. I've included the link to download the tags below, as well as the template to customize the tags through Avery Design & Print Online. Not only can you customize the "type" of bath salts you create (i.e. you can change it from peppermint to lemon if you'd like!), but you can also easily input your own name in the "from" section. The other fun thing I discovered in the software today was that you can use the eyedropper tool to also change the colors to ANY color you'd like. So if you do want to use these gift tags for lemon bath salt later on, you can completely change the wording AND the color to a yellow theme. After you're finished customizing, print on a sheet of Avery gift tags, and you're on your way to easy gifting!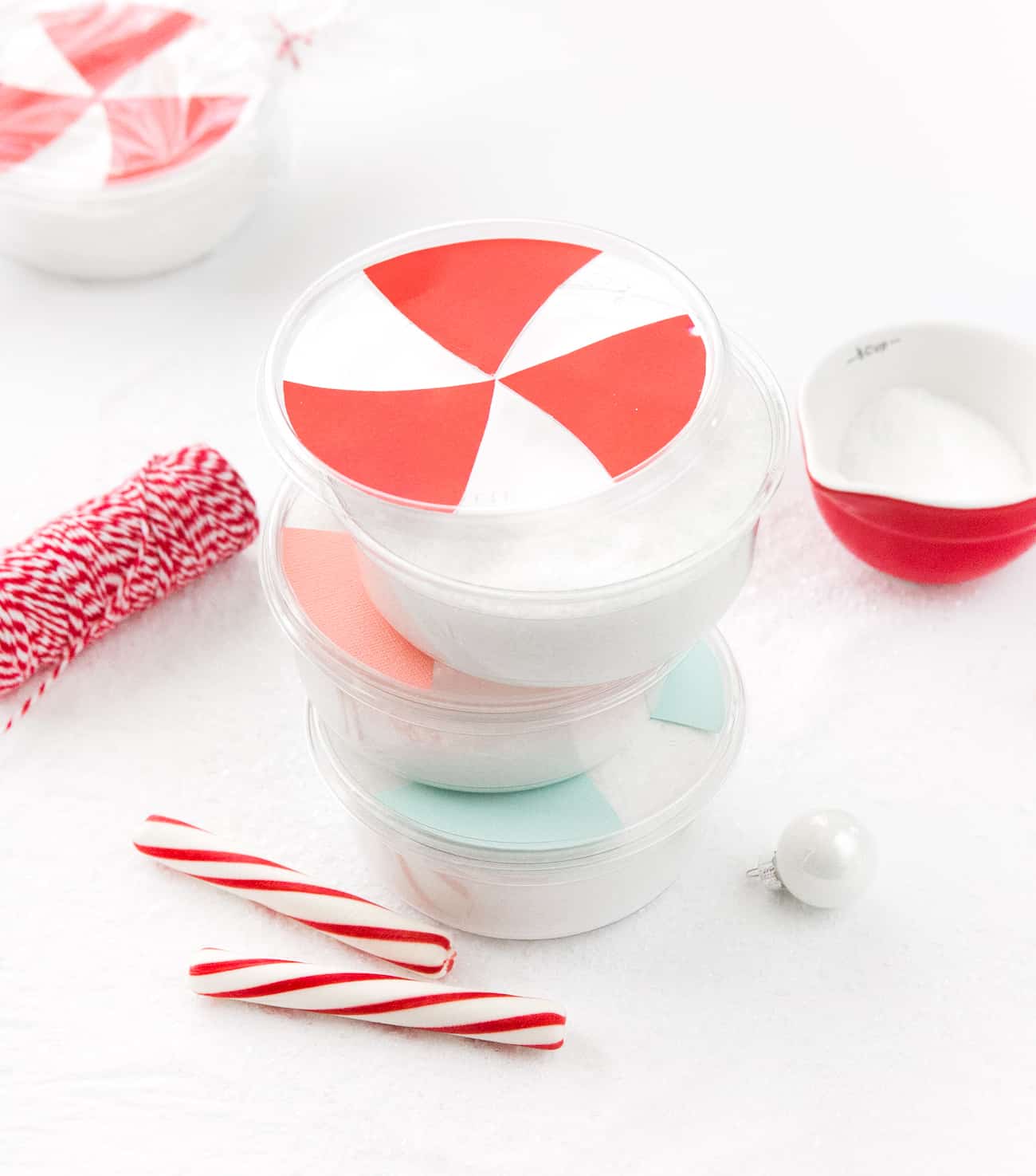 How to Make Peppermint Bath Salts:
Mix epsom salt, sea salt, and baking soda in a large bowl.

Add in peppermint oil and use a whisk to distribute evenly.

Transfer to an airtight container, wrap in cellophane, and tie off with a tag!

Add approximately 1/2 cup of bath salts to a warm bath & enjoy!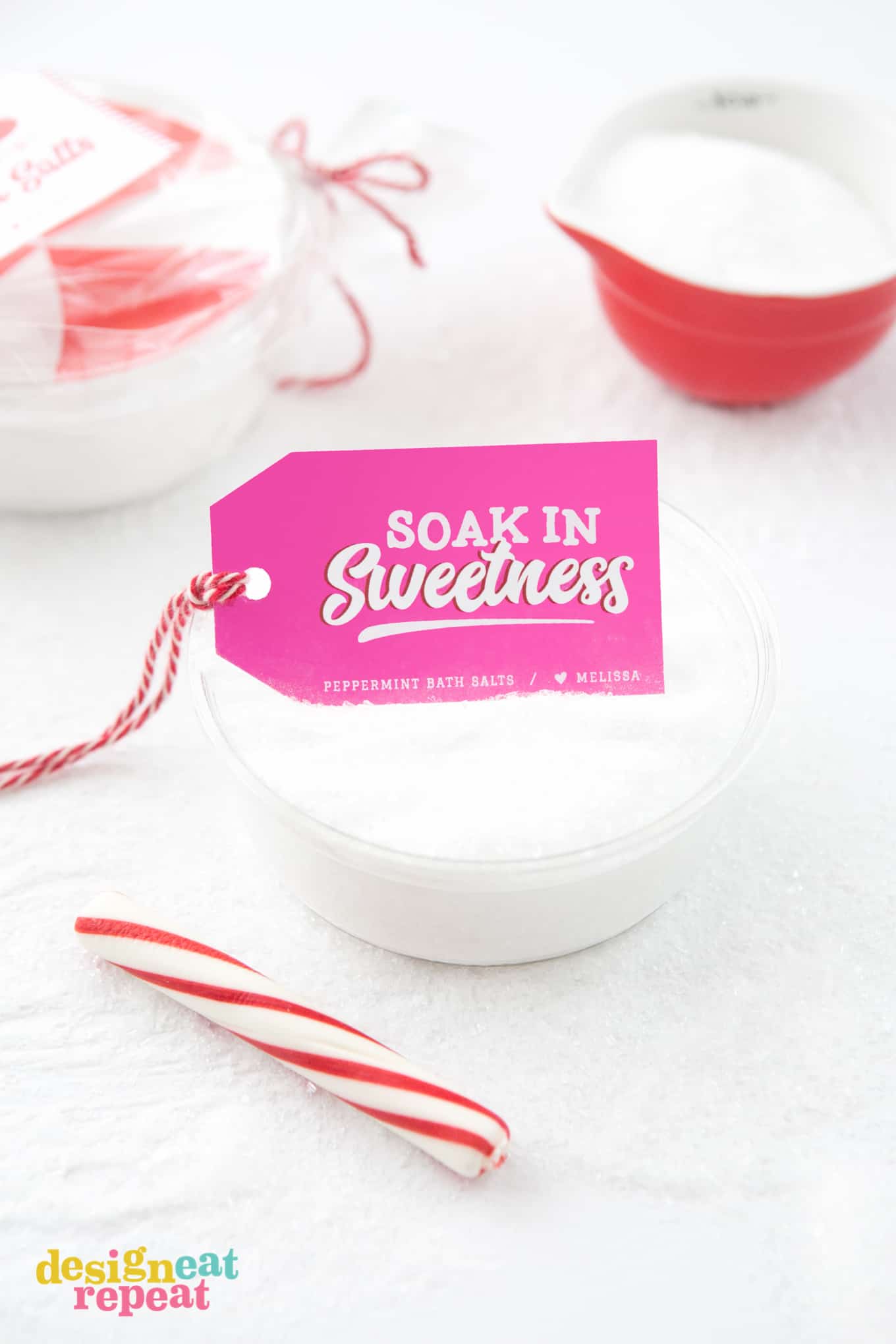 To Download & Print the Tags:
A. Download & save the Avery Template to your computer.
B. Print and customize the tags through the Avery Design & Print Online software by:
1. Go to the Avery website and click "Open A Saved Project: From Your Computer" on the right side of the screen.
2. Upload the file you just downloaded.
4. Print on Avery Printable Tags (#22802), tear away from sheet, and gift away!
Please note that these files are for personal use only and redistribution or reselling for commercial use is strictly prohibited. If you would like to spread the word about this printable, you are free to do so but (A) must link directly back to this post for download (please do not link directly to the printable download file) and (B) may only use one image from the post. Thank you for your cooperation!