The new year has begun. Out with the old, in with the new. While you are probably making goals, reorganizing your life, and getting things off to a fresh start, you are probably thinking of one thing. Throwing a nail polish party and sending more presents to the people you love. Oh, that's not one of your new year's resolutions? Well, then it's about time I make it one.
January is a time to freshen things up a bit, so what better time to give those nails a coat of laquer while feasting on the dreamiest macarons in all the land. When Lette Macarons arrived at my door step, I had zero clue what to expect. I had missed my chance to try macarons while I was in Europe last year, so I had no idea what they tasted like or if I would actually like the taste & texture. All I knew was that they were cute.
What I did know after looking at them was what I wanted to do with them before devouring every last bite. My designer brain is weird sometimes most days, and making them into nail polish bottles just seemed fitting.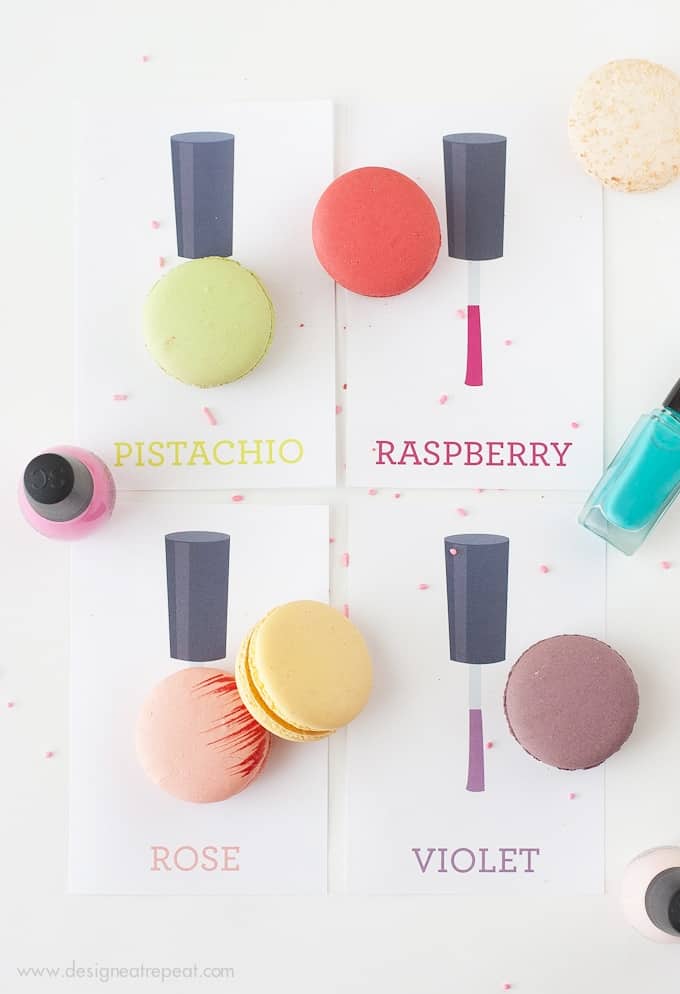 No one said you actually had to invite people to parties, and when I was left with a whole box of macarons, no people were needed to assist with this party. The funny thing with blogging is that I throw parties that only happen in the little photo corner of my living room, so that you all can implement it into your actual lives. Fake parties are what I like to call them. Fake, but oh' so delicious.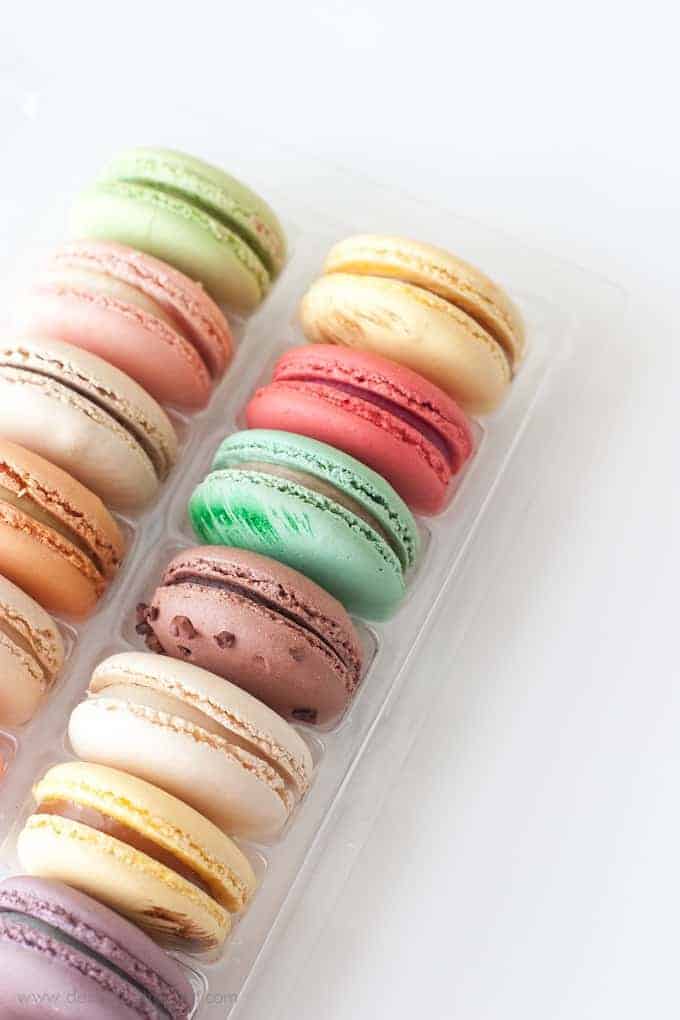 The box Lette sent me was filled with every variety they make + extra amounts of the caribbean chocolate & salted caramel. I kid you not, those two flavors make my list of top 5 things I've ever eaten. This magical drink for Capri, Italy is on that list and if I could have both at the same time, I'd truly be in a state of bliss.
I designed these printables to be little placemats for the macarons. When one is set on top, the nail polish bottle is closed, and when it's open, you see the little brush. Sometimes when I'm making these types of things, you'd swear I was a 7 year old girl planning her Pretty, Pretty, Princess themed birthday.
Although they are based in Los Angeles, Lette ships the macarons nationwide using cooled packaging & overnight shipping. I'm always looking for new ideas of things I can ship to people out-of-state, and I think I've found a new match. I know you're probably not thinking about more gift-giving right after the holidays, but if you sent these to someone for Valentine's day, you'd have a new lover on your hands. Heck, I'm even considering sending myself these for Valentine's Day. Don't judge, you'd do the same thing.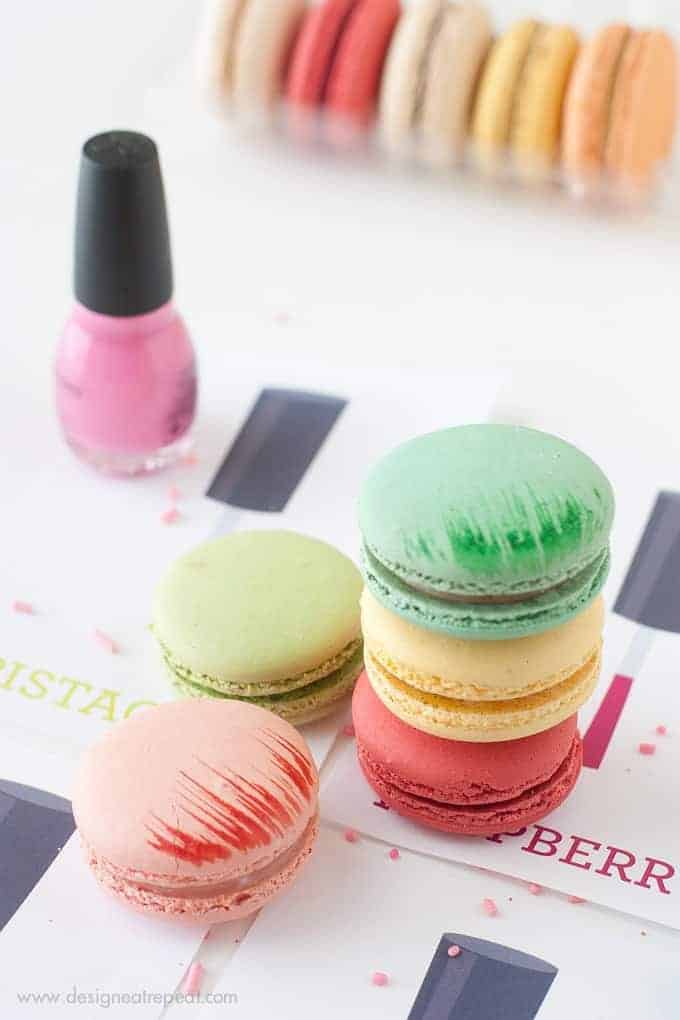 Downloading Tips: Save the PDF directly to your desktop by clicking  "File > Download"  on the printable screen. Do not print directly from "Preview Mode," as image & colors will appear distorted.
Try and tell me these macarons aren't just the cutest things you've ever seen. Not only is this -38 degree weather making me want to move to California, but if I was in walking distance of Lette, let's just say that I'd be 20x happier heavier.
Disclosure: I was provided a complimentary box of macarons to try & use as photo props. All opinions are my own & I'd truly eat them all-day, every-day if there were no consequences.