Dress up your Valentine's Day treats with these DIY Geometric Chocolate Heart Toppers! Includes the template download below so you can easily trace and create your own!
I'm always looking for quick & ways to dress up baked goods with ingredients I already have at home, so when I got the itch to do some weekend baking it didn't take long before I dug up some melting wafers and went to town making these fun geometric chocolate hearts! Geometric design is all the rage right now, so why not translate that trend into the kitchen to help make those Valentine's Day treats all the cuter!
With some white melting wafers (I used these), parchment paper, a ziploc bag, and the geometric heart template printable I was able to have these melted & hardened in less than 15 minutes!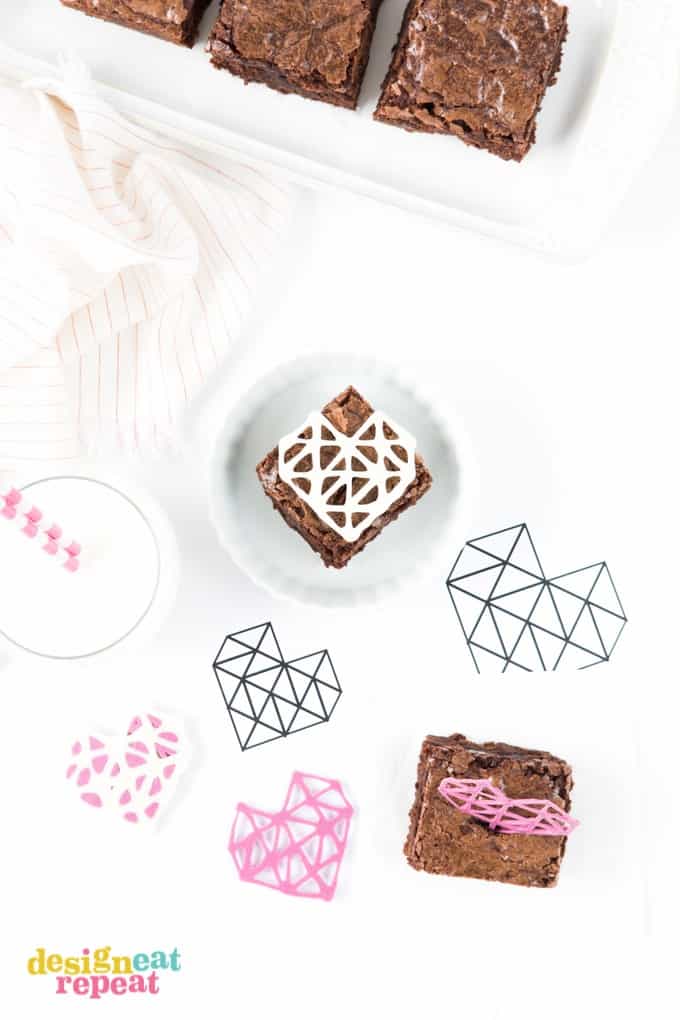 After melting the wafers (you could also use almond bark), I put the melted chocolate in a ziploc bag, snipped off the end (you want a very tiny hole), and then placed the template under a piece of parchment paper. I then traced over the template outlines using the chocolate, allowed it to harden (the brand I used only takes about 5 minutes to harden), and then carefully peeled each heart off the parchment. If you want to switch things up, you can also do multi-colored hearts by first tracing & allowing the first outlined heart to harden and then going back in with another color to fill in the gaps. The heart below is after the heart was flipped over (the side touching the parchment) which gives it that smooth finish!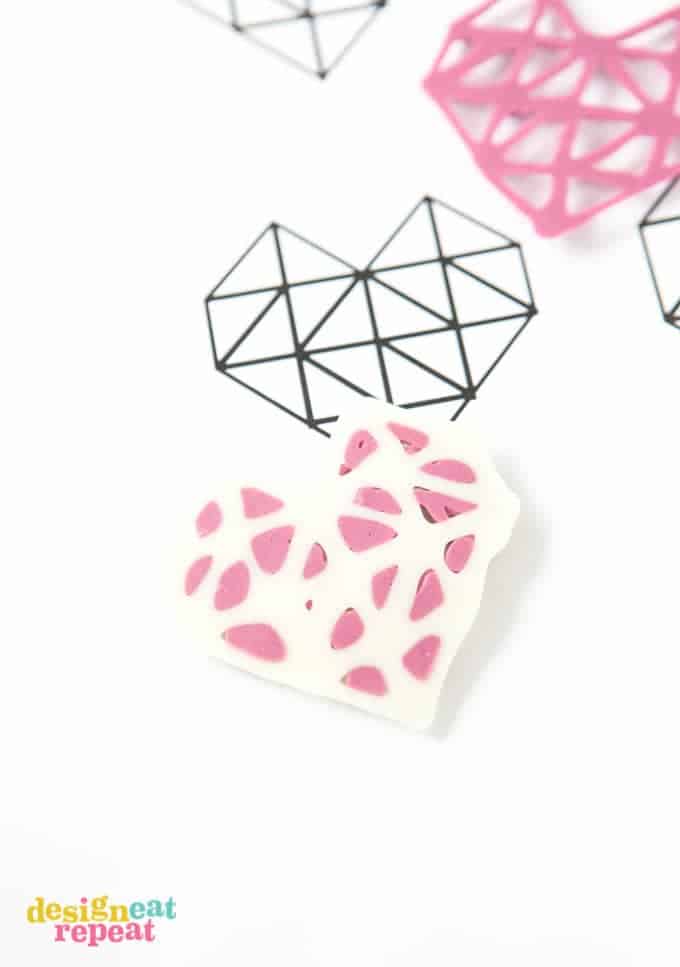 Place the finished chocolate hearts on top of brownies, cakes, or cupcakes for a easy, no-frill topper sure to impress! And the best part? You don't have to be a fancy candy maker to whip these up!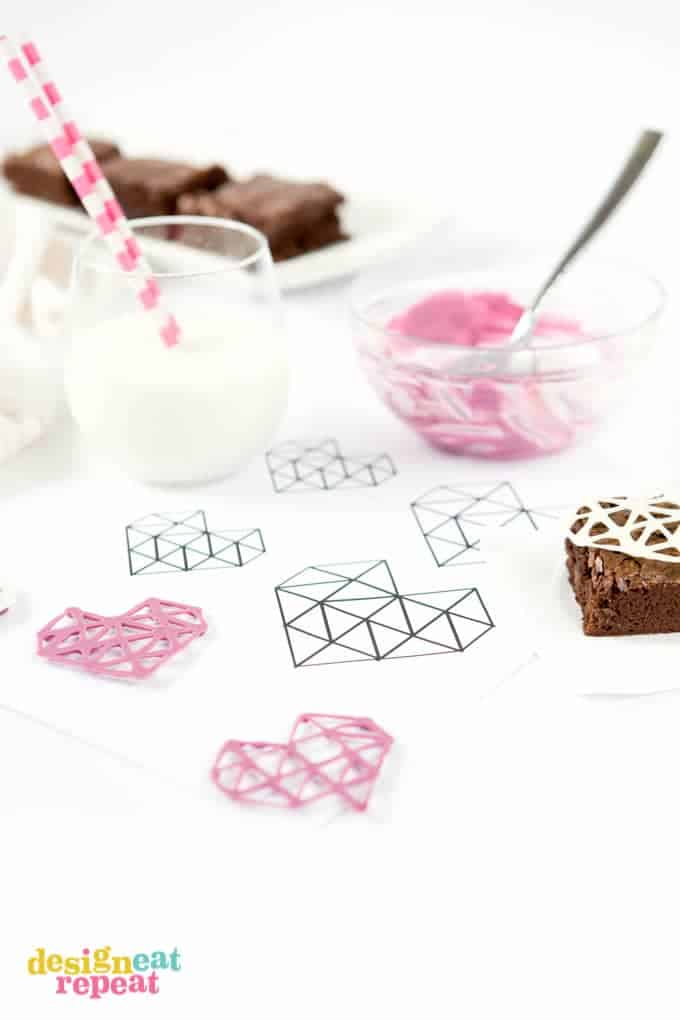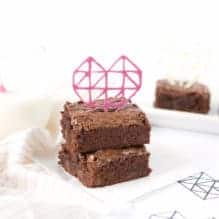 DIY Geometric Chocolate Heart Toppers
Ingredients
White Chocolate Melting Wafers

Parchment Paper

Ziploc Bag or Piping Bag

Printable Template

Food Coloring

if desired
Instructions
Melt the chocolate according to the instructions on the package.

If desired, stir in food coloring.

Once melted, pour the melted chocolate in a ziploc bag (piping bag).

Snip off a tiny corner of the ziploc bag.

Place the printed heart template paper under a piece of parchment paper.

Carefully trace the template, creating a heart outline.

Allow chocolate to harden and then carefully peel each heart off the parchment paper.

Place hearts on your favorite baked treats!
So what do you say? What kinds of treats would you pop these cute little chocolate heart toppers on?