Thought the monster madness was over? Well hold on to your brains because we are just getting started! I have a few more friends to add to Tuesday's monster bash, they come in the form of green goblins, and they are so easy to make! Kid friendly, monster approved.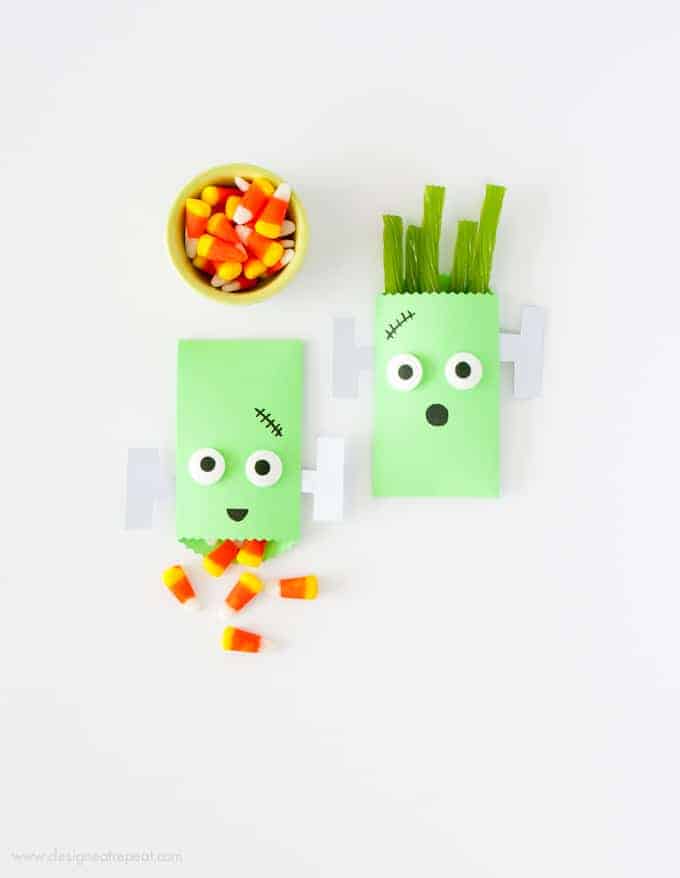 Like I mentioned in Tuesday's post, I cut these bags out of colored construction paper using one of my die cutters, but you can also find lots of fun bakery treat bags online. Stick on a plastic or candy eyeball, cut out the gray screws for the head, and color on faces with a black marker. The possibilities are endless when it comes to the personalities of these little monsters and you can create a whole array of characters just by changing the paper color.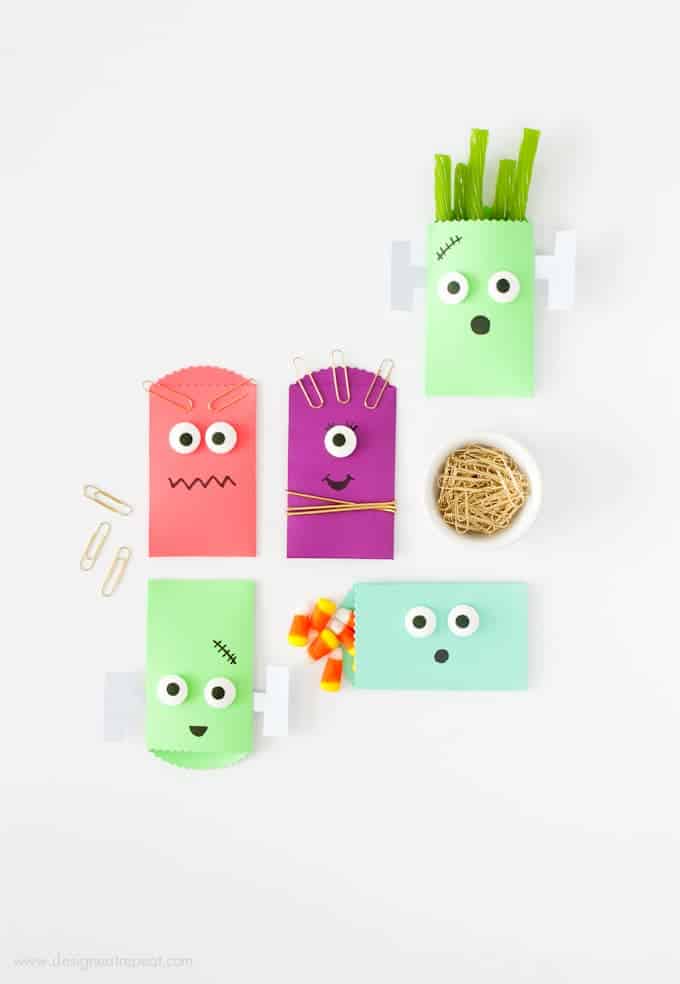 Materials for Frankenstein Halloween Treat Bags:
Treat Bags or Construction Paper // Candy Eyeballs (or you can use plastic) //  Black Marker
Candy to Fill (Green Licorice) //  String (Optional)
Check out this post for instructions on how to make the other monsters!
Check back next week for more Halloween & sugar-filled projects! I think I'll put the monster madness on hold for a little while, but the candy explosion is just getting started.