If you're looking for a fun way to spruce up a summer party or need party favors in a pinch – then today is your lucky day. Whether you're trying to liven up your tablescape or transform a simple paper jewelry box, these flower printable toppers will fit the bill. A few months ago, I came across an online boutique through Instagram that had the most colorful, gorgeous, pattern-filled watches. Some may call them a little crazy in the pattern department, but not me. And it wasn't long before I was wishing that I had 20 more hands to fit them all on.
Since most watches that you get from a boutique come in a small white or brown box, I wanted to find an easy way to transform the box into something a little more colorful. After cutting out the flower printable and slipping in the watch, adhere it to the top of box. You can fill the inside of the box with candy, cash, or more jewelry – and you've instantly transformed the box to something new! If you're planning to put unwrapped candy inside the box, just make sure to put it in some kind of plastic bag beforehand.
And if you're looking for another way to implement these flower printables, you can slip them onto sugar cones. They would also be fun to laminate and use as cookie/macaron placesettings (like these) if you're having a flower-themed par-tay!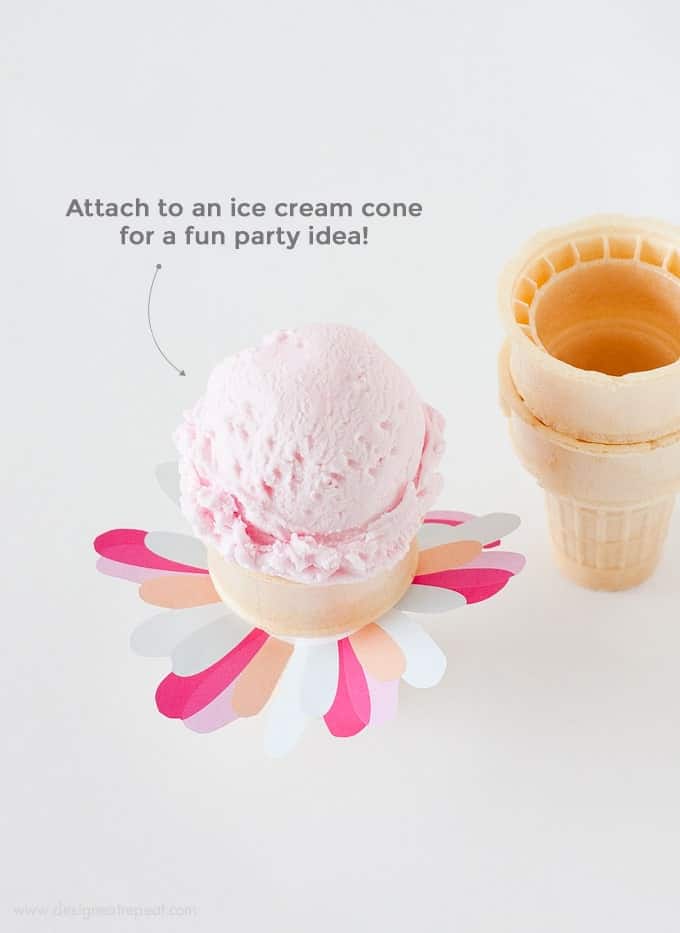 Materials:
DIY Flower Printable Gift Toppers // Scissors/Exacto Knife // Tape (to adhere watch to box)
Watches // Candy (if desired)
Sugar Cones for Ice Cream Idea
Looking for more flower printables to add to your flower-themed party? Check out the archives where you'll find these Flower Cupcake Printables and Printable Floral Cards!