Every year around this time, I have to go out of my way at the grocery store to avoid the Easter candy aisle. Not because of the Peeps or the chocolate bunnies, but because of the contents of a sinfully delicious purple bag of goodness. Cadbury mini eggs. I used to wonder why they couldn't exist all year round, but I now know exactly why. If they did, I'd have to put in about 18 more hours at the gym everyday. Maybe even 19.
So every year, I limit myself to one bag. This year, I decided I better do some type of craft or recipe with them before they disappeared. Last year, I made this White Chocolate Cadbury Puppy Chow, and let's just say that it wasn't the worst idea I've ever had. So after a late night doodle session, and a little bit of cutting and taping, these egg easter printables were born. Or should I say, hatched.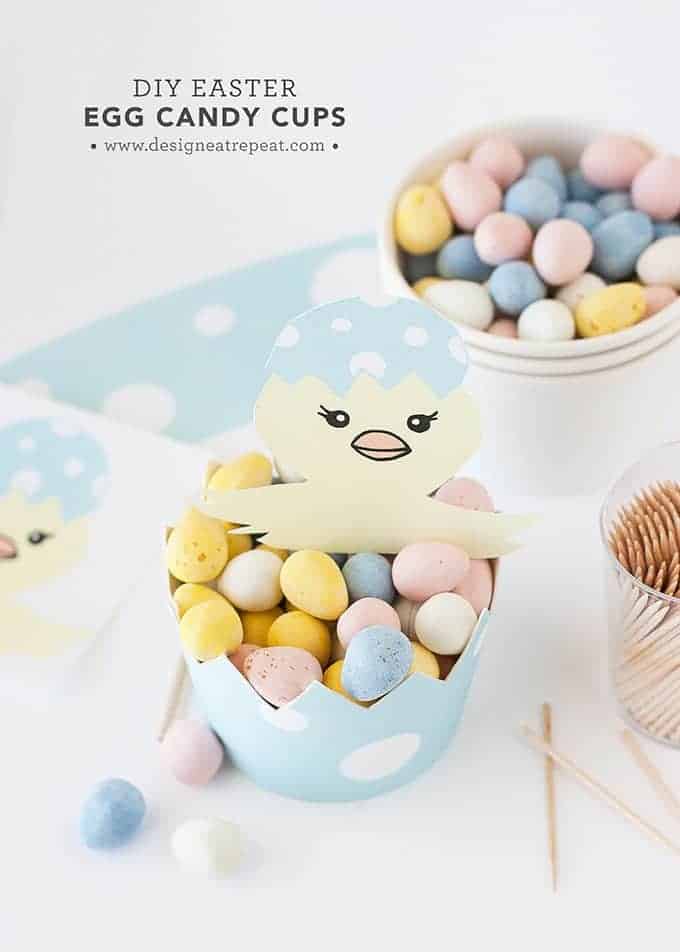 To assemble these cups, all you have to do is print off the baby chick & cup wrappers, cut them out, and attach them to the cup. The cup wrapper was designed to fit these paper cups, and after adhering them to the cups, you simply cut the zig-zag border out with an exacto knife or scissors (if making this with kids, I recommend the adult cut out the zig-zag top, as the paper cup can be tough to cut through!).

After cutting out the baby chick printable, tape it onto the ends of two toothpicks, pop it into the cup filled with candy, and you're good to go!
With Easter just a few weeks away, there's still time to fit in a little springtime baking & crafting. This may be the only official Easter project for this year, but I can assure you that spring & summer posts are right around the corner. If you're looking for a few springtime recipes, check out the archives for these springtime sugar cookies or these springtime "Happy Anything" notecards!