Looking for a fun Fall treat idea without going to all the hassle of actually making full-on caramel apples? Well then, you've come to the right place! Download these free caramel apple printables & put your paper sewing skills to use with this full (and sweet) DIY!
To start, you will need to download the apple printable PDF (link below) and cut along the edges with a scissors. To cut out the inner window, carefully use an exacto knife to go along the inside edges. Once cut, match up the front & backs of each color (red goes with red) so that the white (unprinted) sides are touching. Using a needle, carefully poke holes around the edges of each apple, so that the holes go through each side.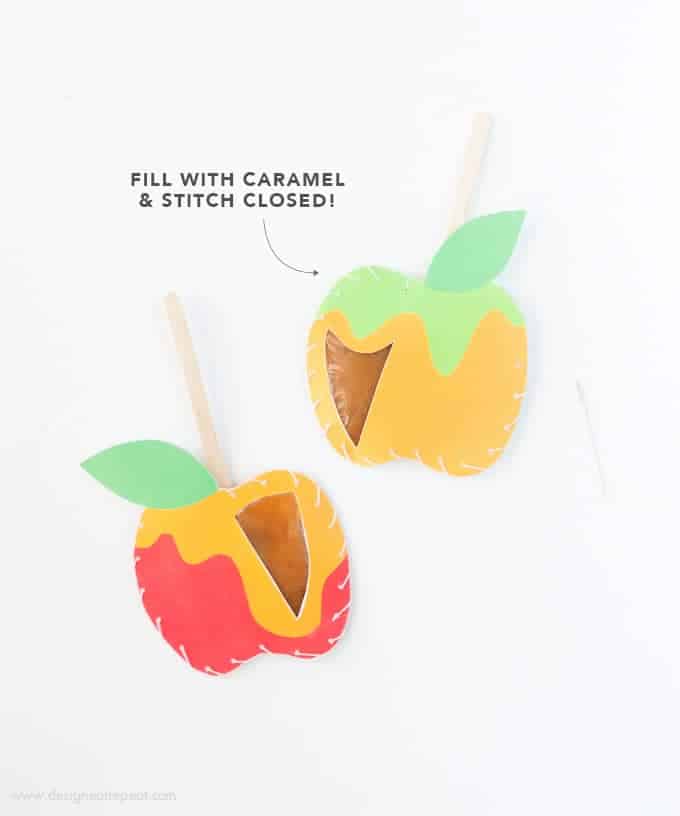 Once the holes are ready, fill a clear plastic bag with a flat piece of caramel and tape the small pouch shut (you may need to cut excess plastic bag). Tape a wooden popsicle stick to the middle of each apple. Place the caramel pouch in between the two apple pieces and tape the edges to the apple so that it doesn't slide around while stitching. Once placed, use a needle & thread to stitch the edges closed. (The layering will go: Back Apple Piece, Popsicle Stick, Caramel Pouch, Top Apple Piece.)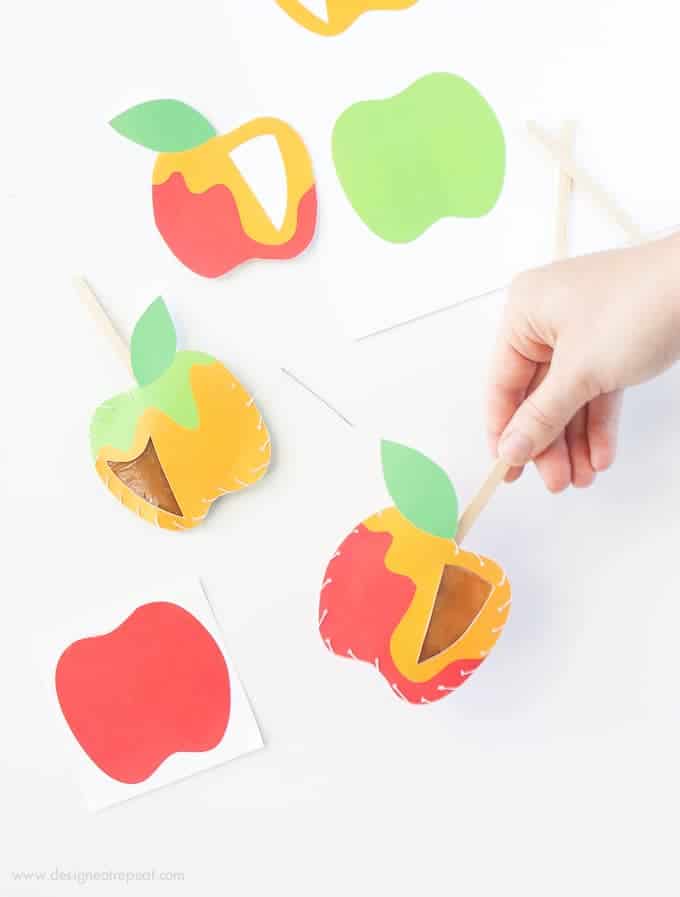 And that's it! You can print as many apples as you need, so that you can create a whole bunch of caramel apple favors to pass out to family & friends! While this project requires a little more patience with the stitching, it will all be worth it when you unwrap & bite into the sweet center of each apple!