Package your Valentine's Day candy in these colorful (mini!) printable heart boxes for a unique spin on the traditional red heart box!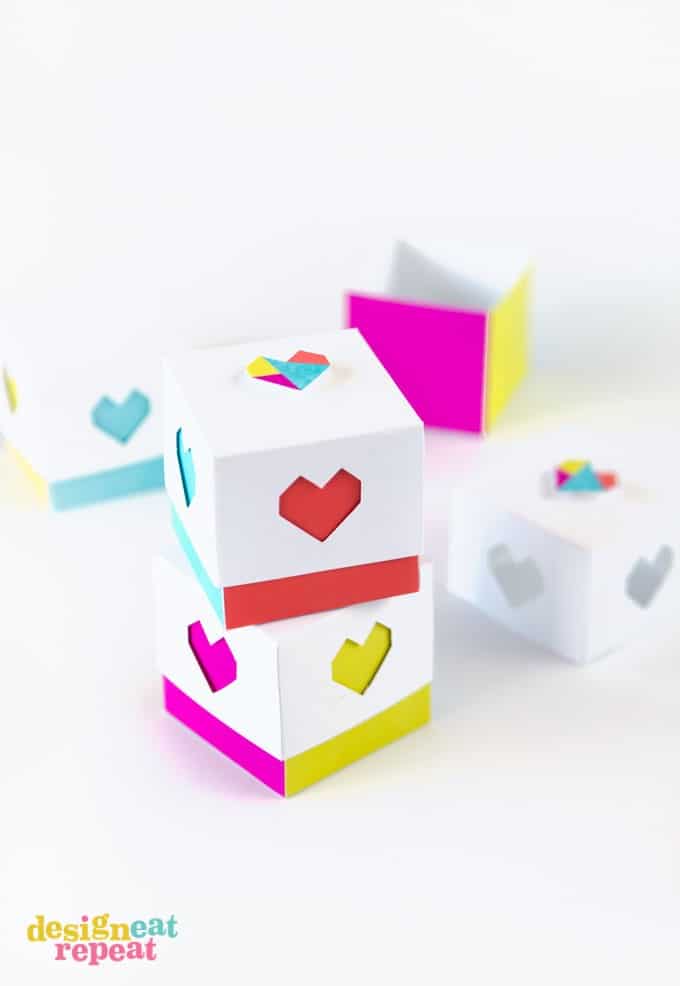 We're keeping today's post short and sweet because we don't have time to waste before Valentine's Day hits! (And because *cough, cough* this winter lighting was not conducive to getting any more presentable photos.) We've got 1 week, people! ONE WEEK. And if you're like me, you're probably bracing yourself for a last-minute weeknight Valentine making spree this week so I'm here to help you lighten that load. Print off as many of these free printable heart boxes as you need, fill them with your favorite candies or trinkets and gift away! My favorite thing about these boxes is that they come to life when you slide the lid on and see the fun colorful hearts the negative space makes. Plus, since they don't super-scream Valentine's Day colors, you can use these year-round for things like birthday treat boxes or general party favors. Win, win!
Please note that these files are for personal use only and redistribution or reselling for commercial use is strictly prohibited. If you would like to spread the word about this printable, you are free to do so but (A) must link directly back to this post for download (please do not link directly to the printable download file) and (B) may only use one image from the post. Thank you for your cooperation!