Well, well, well…the countdown is on! With just 11 days until Halloween, we don't have much time left to waste on chit-chat. So I'll keep this straight and to the point. We've got free printables, Sam from Aww Sam, and candy corn ice cream in the house today! So much partying goodness that we're not sure what to do with ourselves around here. Sam and I collaborated wayy back in February on pizza party favors, so it was due time for another foodie/design mashup, don't ya think?!
I've got a whole section just for ice cream party stuff around here, but what I don't have (until now) is ice cream mixed with Halloween treatery. I've had these candy corn printables in mind for about a month, but considering I despise shooting ice cream, I've been putting it off and accepted that it would have to wait until next year. But when Sam said she had the idea to make candy corn ice cream, I figured it was time to buckle down and just get er' done. It didn't take much convincing, but it sure did help that Sam was tackling the ice cream and I could just photograph the paper. Ya know, paper that doesn't melt within .2 seconds. (Blogger secrets revealed: my "vanilla" ice cream above is not even real. Pretty convincing for canned frosting mixed with powdered sugar, huh?)
But what is real is that pan of candy corn concocted goodness you see above! And considering I probably lost all my blogger street cred due to the fake ice cream photos, let's just direct you over to Sam's blog for the recipe of the REAL candy corn ice cream. Take a few minutes to look around there, and if you feel like coming back, the door is open.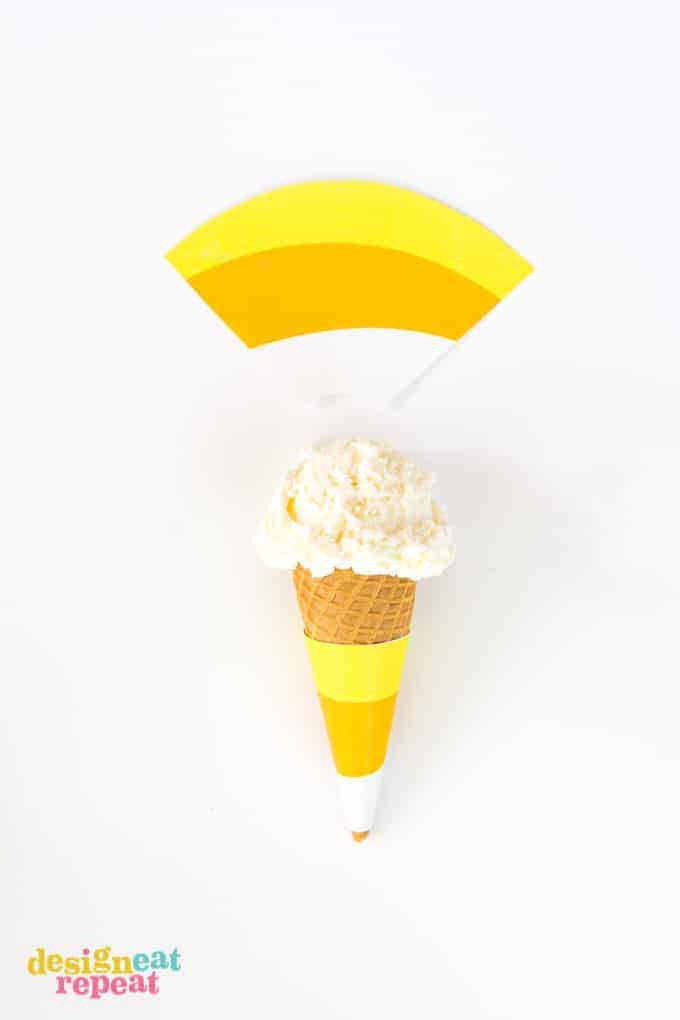 Oh, what was that? You're back?! Ya want some free printables to go along with that ice cream? Okay, okay. Fine. Here ya go…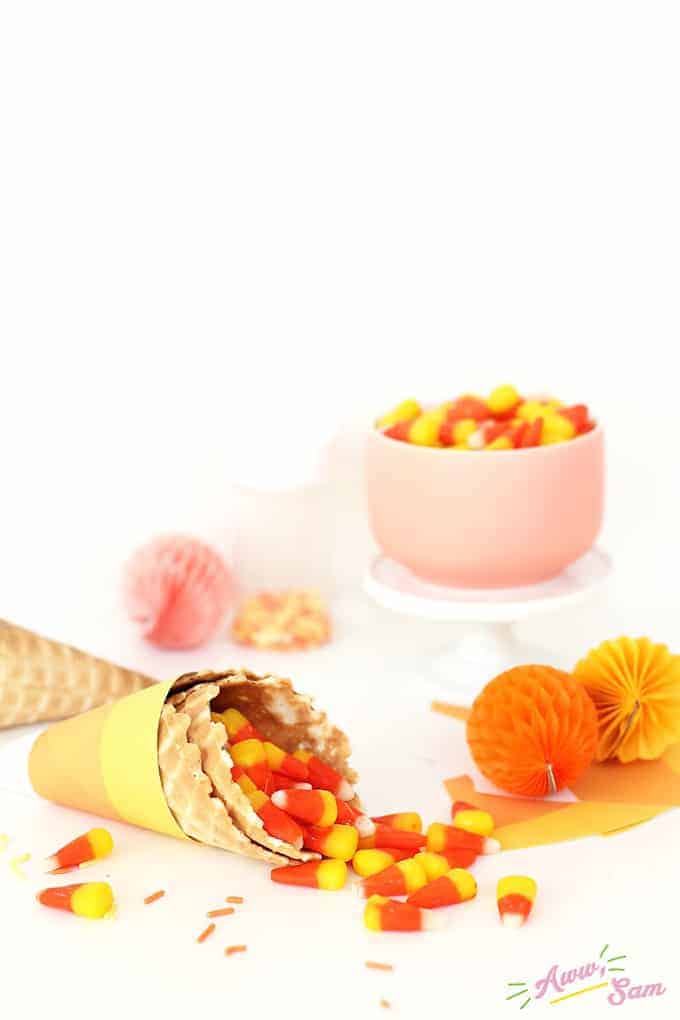 So tell me, are you a candy corn lover or hater? I can never figure out exactly how I feel about it. It's not something I'd typically buy for treats (just for photo props), but then I start munchin' on it and I start to like it. So yeah, CC & I? Well, we have a complicated relationship. But mixed with ice cream? That's something I can probably get behind.