Attach these Halloween gift tags to bobby pin treat bags for an unconventional trick-or-treat surprise!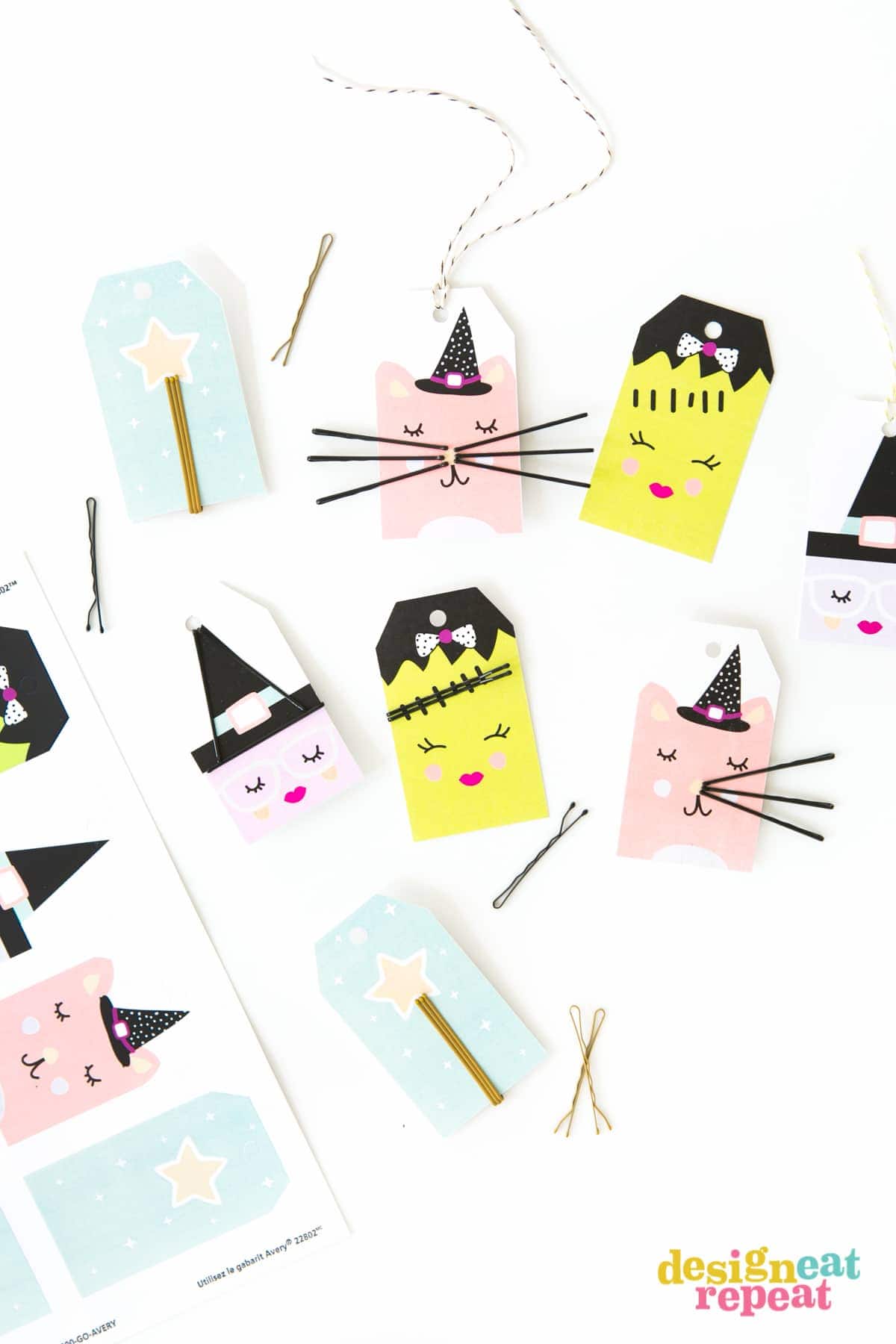 One of the greatest mysteries in life is where the heck bobby pins disappear to. It's like a real-life mystery thriller and I'm the main character. You'd think that after buying thousands of them over the years I'd be able to find JUST ONE at 7 am as I'm rushing out the door, but no. Not one in sight. I swear there are little monsters that run around and devour them at night.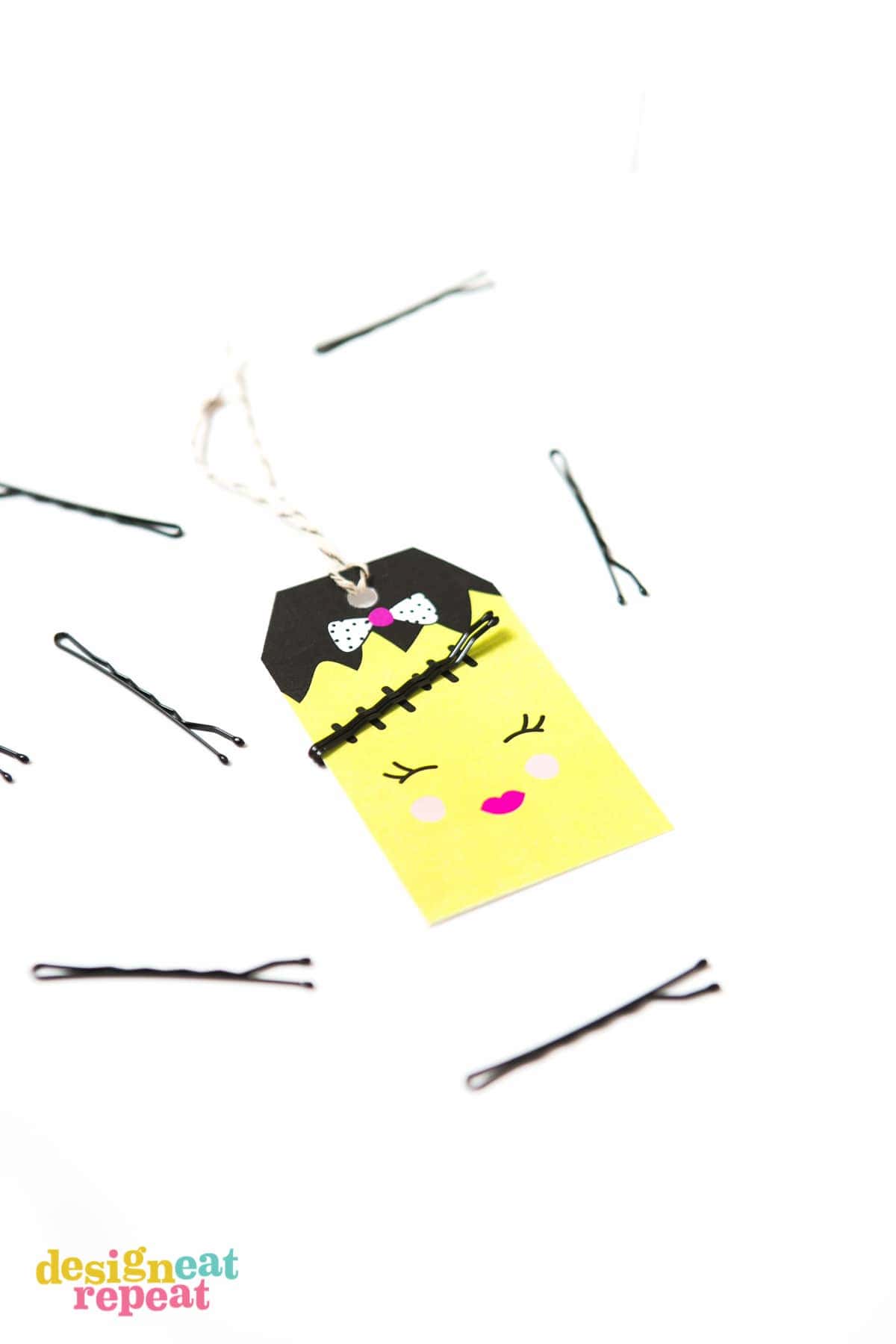 So this Halloween I'm determined to help save the (hair) world with an unconventional treat to pass out. Slip bobby pins onto these adorably-not-scary-at-all Halloween gift tags and pass them out like candy!
I designed these Halloween gift tags to fit perfectly with a standard sized bobby pin, making your job easy. Simply print them off (I've included the premade Avery template below!), tear away from the pre-cut sheet and slide bobby pins onto the predetermined areas to complete the scene! Customize them ever more with names or Halloween messages by adding in text using Avery Print & Design Online. Their site makes it super easy to add in text before hitting print!
Attach them to treat bags filled with more bobby pins or slip them onto a box of candies for a easy Halloween gift. I'm not a hairdresser but I'd like to think that these would be the perfect way to send clients out the door this October! I mean seriously, who needs scary monsters when you can have these sweat creatures instead!?
To Download & Print the Tags:
A. Download & save the Avery Template to your computer.
B. Print and customize the tags through the Avery Design & Print Online software by:
1. Go to the Avery website and click "Open A Saved Project: From Your Computer" on the right side of the screen.
2. Upload the file you just downloaded.
4. Print on Avery Printable Tags (#22802), tear away from sheet, and gift away!
Please note that these files are for personal use only and redistribution or reselling for commercial use is strictly prohibited. If you would like to spread the word about this printable, you are free to do so but (A) must link directly back to this post for download (please do not link directly to the printable download file) and (B) may only use one image from the post. Thank you for your cooperation!