As bloggers, we work year round to create new and innovative ideas and as time goes on a lot of ideas get buried in the archives. So today I'm rounding up 9 of my favorite free Christmas printables from years past to help you spruce up those gift boxes, cookie trays, and holiday treats! I work hard to ensure my projects are accessible to people of all crafting skill levels and many of these projects can be made with just a home printer and a pair of scissors. I believe that you don't need a ton of money or mad DIY skillz to make something special and I hope to be able to share my love of design and crafting with you all in the form of fun printables for many more years to come!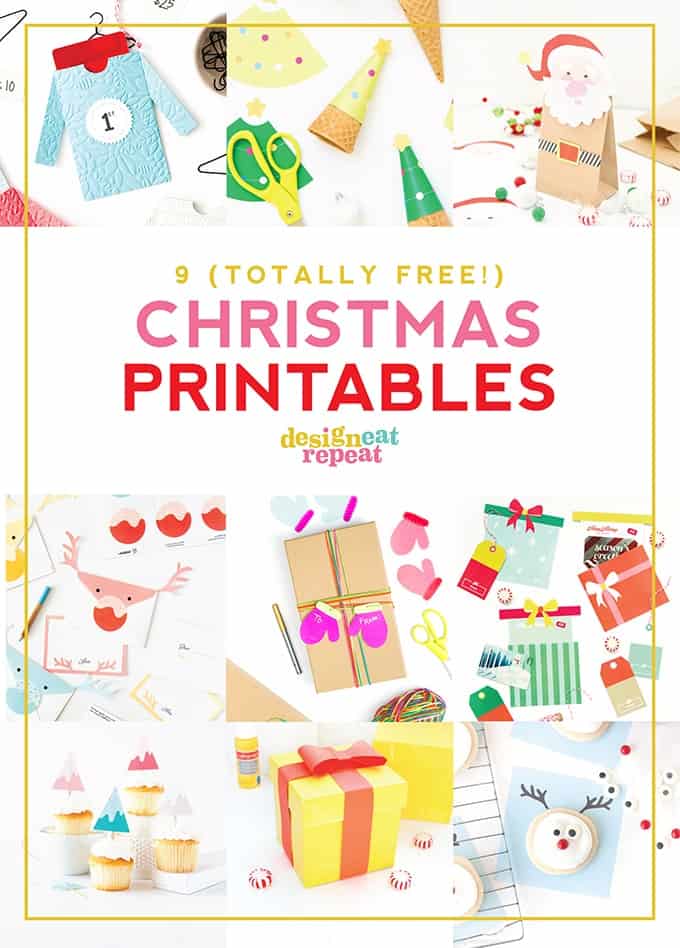 Hosting a Ugly Sweater Party this year? Award the winners of the ugliest outfits with these Ugly Sweater Party Gift Card Holders!
It may be chilly outside, but that doesn't mean you can't serve up some ice cream this Christmas season! Print off these printable Christmas Tree Ice Cream Cone Wrappers and add some fun to your holiday parties!
These Printable Santa Treat Bags are for all you cookie & candy makers out there! Make a boring brown paper bag come to life with these adorable Santa printables and gift those treats in holly jolly style this Christmas!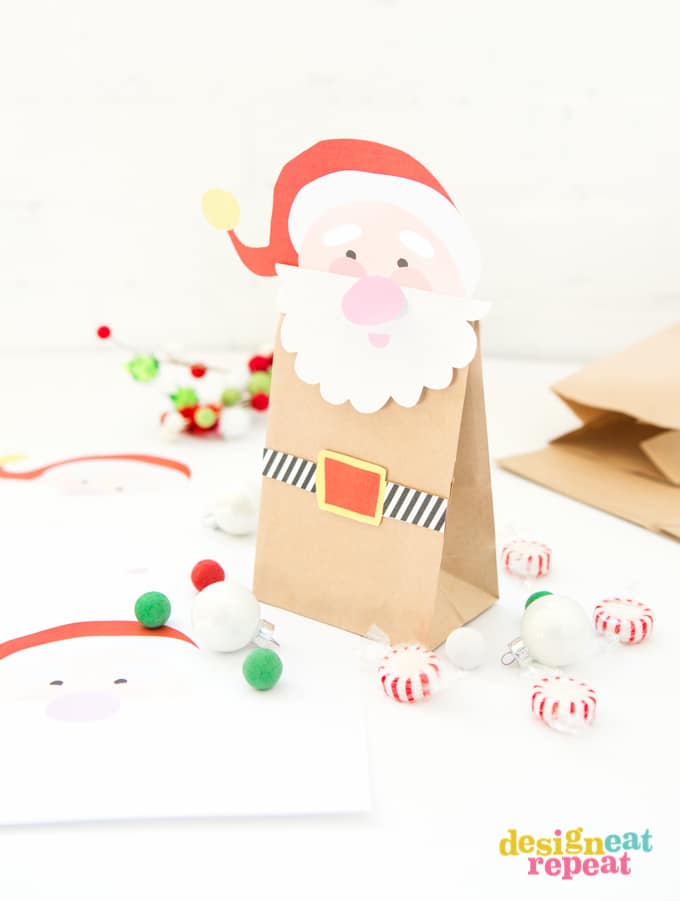 Can't fit all those freshly-baked cookies in a bag but still want to make something cute? Attach these adorable Reindeer Card Sets to the top of each tray for a dashing presentation!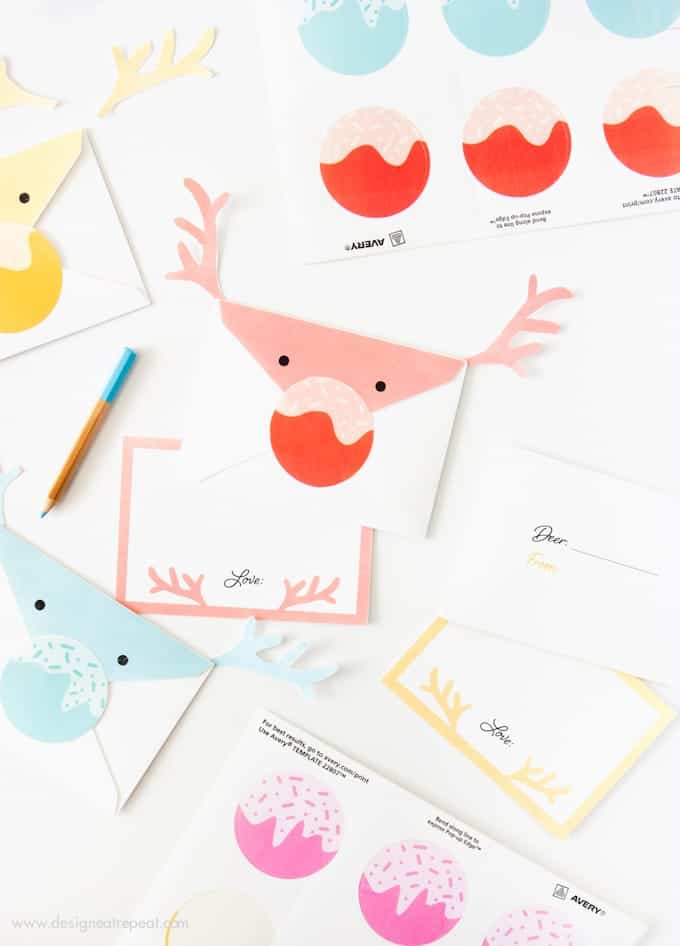 When it gets too cold outside to brace the frigid weather print off these free Printable Mitten Tags, snuggle up to your craft station, and get ready to warm the hearts of friends and family when they see all the homemade love you poured into their gifts.
Stuck trying to figure out the perfect gift to get that hard-to-buy-for friend? Pop a gift card from their favorite store into these colorful Holiday "Gift" Card Holders for an easy way to make that last-minute gift look more special!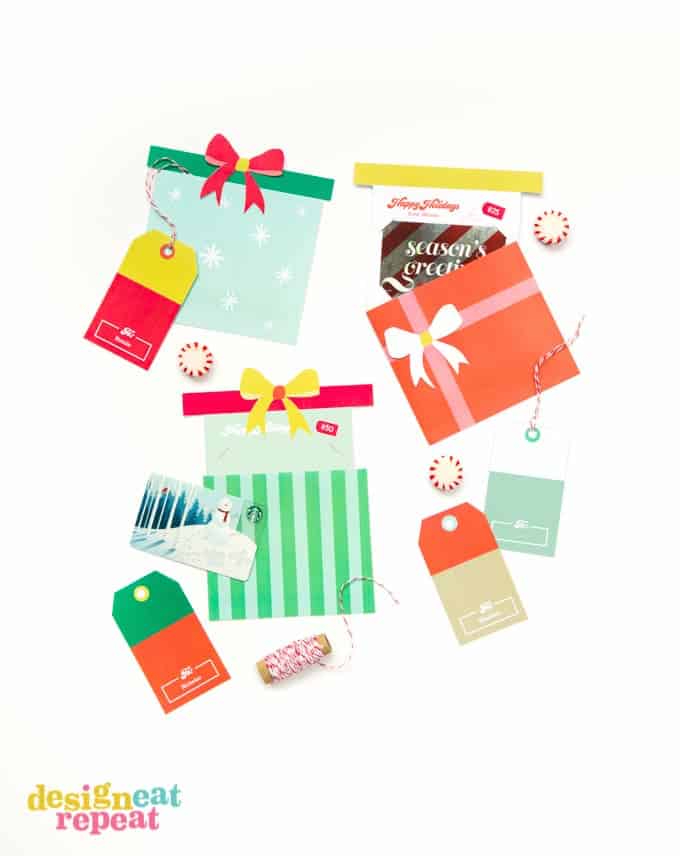 Christmas may be known for its cookies, but who says cupcakes have to be left out of the party? Attach these frosted Christmas Tree Toppers to your favorite homemade or store-bought cupcakes for an easy way to bring a little sweetness to that dreary winter weather!
2015 has been the year of emojis, so why not gift those gifts in Emoji Gift Boxes?! You'll get some serious heart eyes from this one.
And last but not least, Santa couldn't do his job without the help of his troop! Print off the Printable Reindeer Placemats and watch those circle cookies get transformed into your favorite flying friends!
It's always fun taking a trip down memory lane and seeing how things evolve over the years! I hope you all enjoy the free printables I create and my hope is that they add some fun and color to your holidays! I would love for you to spread the (free!) printable love, so feel free to use the buttons below to share with friends and family!