* This post has been updated in 2017, as several of the original classes were no longer running.
Isn't the internet just wonderful? Without having to leave your apartment (or ahem, comfy bed) you can literally learn from some of the best in the industry and acquire new skills no matter whether if you live in a big city or a small bo-dunk town. Growing up in a small town myself, there really wasn't a marketplace of classes to take in-person so a lot of the things I learned were from watching copious amounts of food network, watching YouTube tutorials, or reading cookbooks and magazines. Now that I've gotten into a groove of running my biz full-time for about a year now, I've been making it a point to take some time away from client work once in a while (oh so hard!) and learn some new skills that I wouldn't otherwise make time for. I've been slightly addicted to scouring the web for new, fun (and useful!) online baking classes to take and I'm excited to share a few of them that are on my baking bucket list for this year!
I can't be the only one whose cake pops literally look like crumbly messes when I'm done with them. I've never been able to figure out how people like Bakerella get them so. dang. perfect, so when I came across this cake pop class from Kris Brown I was instantly like, SIGN ME UP. She teaches you everything from what frosting work best, proper rolling techniques, and secret tips for dipping. I can't wait to get rolling on this one and (attempt to) master the art of bakery-worthy cake pops.
It wasn't until last year when I tried a macron for the first time (#shelteredlife), but ever since then I've been concocting a plan to make them at home. The only problem is that I keep forgetting to buy a silicon macaron mat and almond flour (which I've been told are kind of necessary things to make these finicky pastries). But thanks to Amazon, I've got one on the way (I ordered this one) and this class is next on my list to take! And once I do, I will be making so many of these and these that I'm going to need to double up on my Kayla Itsines workouts (which kill me in the best way possible, but that's a post for another day).
After I saw this video floating around Facebook, my first thoughts were, "Oh my gosh, this woman is magic" followed by "How does one learn this kind of cookie sorcery?". Cookie decorating is something I really want to improve on this year, and this class is probably the one I'm most excited to get my hands on. Honestly, if all I ever learned how to do in this life was make the icing on sugar cookies smooth & perfect looking, I would die a happy baker.
So maybe I shouldn't add this one to the list, but due to my dreams to be a candy shop owner in my third life (second life is already taken by owning a cupcake shop), I figured this class was *necessary.
*Necessary being relative in terms of keeping my sweet tooth alive and well.
No explanation or convincing needed for this one. If my apartment can produce things equivalent to Dunkin Donuts, then say no more and sign me up. This class teaches you how to make both cake & raised doughnuts, how to properly roll them out, fill them with creamy deliciousness, and Jenny even shows you how to make your favorite luscious glazes. And if this doughnut mishap has anything to do with my future in doughnut-making, then we all know I could use all the help I can get.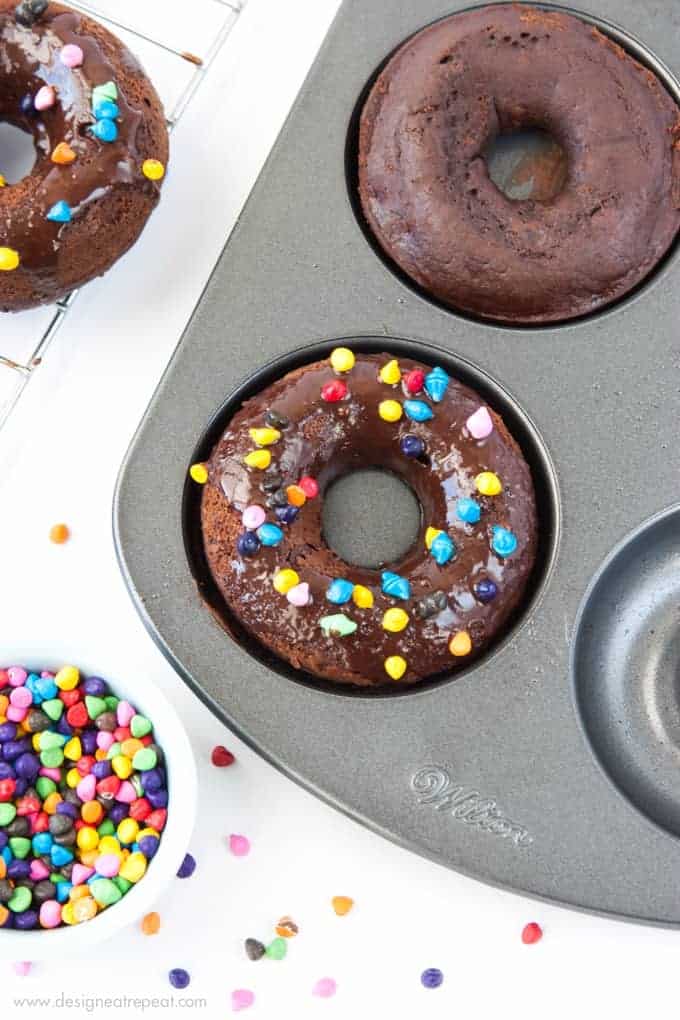 So whaddya say? Anyone want to take some of these along with me and learn some new baking skillz? I've always had this idea that one of these days I'll get to one of those real life Wilton classes at Michaels, but that's probably not going to happen anytime soon (classes on couch under warm blanket > classes that require driving in snow). Have some online baking classes you are looking to try out? Like I said, finding new ones online is pretty much my new late night hobby so I'd love to hear your recommendations. I also have an ongoing list of designer/business related classes that I've been chalking away at, so I'll probably post that list soon as well!
PS. Design Eat Repeat is getting a facelift in the coming weeks (!!!) and the first image in this post is a tiny sneak peek of what's to come. It's not going to be a huge change as far as colors go, but I'm super excited to reveal the newly organized & relaunched site very soon!
*In the spirit of full disclosure, this post contains affiliate links, which means that I may get a commission/credit if you decide to purchase one of these classes. As always, I only recommend products & systems that I use and love myself.