* Update: Get the Printable 2019 Calendar HERE!
Every time a new year begins and I am trying to get organized for the coming months, I always decide I need to try to keep up with a calendar. The same thing usually happens every year. I start the year off keeping track of everything and then as time goes by, my calendar using days slowly come to a halt. Maybe it's because I learned the routine of the day to day or maybe it's because my calendars get filled with doodles, but either way, I am not good at keeping up with them. I somehow still remember things and get things done, but I just don't write it down. The only times I religiously kept up with a calendar were the summers in High School when I worked two jobs teaching swimming lessons & waitressing. And in that case, a schedule was much needed otherwise I'd be getting a phone call from an angry parent telling me I missed their kid's lesson. Never happened, but that would have been no bueno.
So every summer instead of going out to buy a whole year planner, I would go into my old school Microsoft Word and print off a few of their black & white calendars. I would then throw them in a folder and call it good. Surprisingly, that method worked quite well for me throughout the years. The only problem? They were not cute. And since everyone likes cute things (right?), I thought the new year would be a good time to release a fun, free 2013 Calendar printable PDF! Each month has a different design to keep things lively and fresh!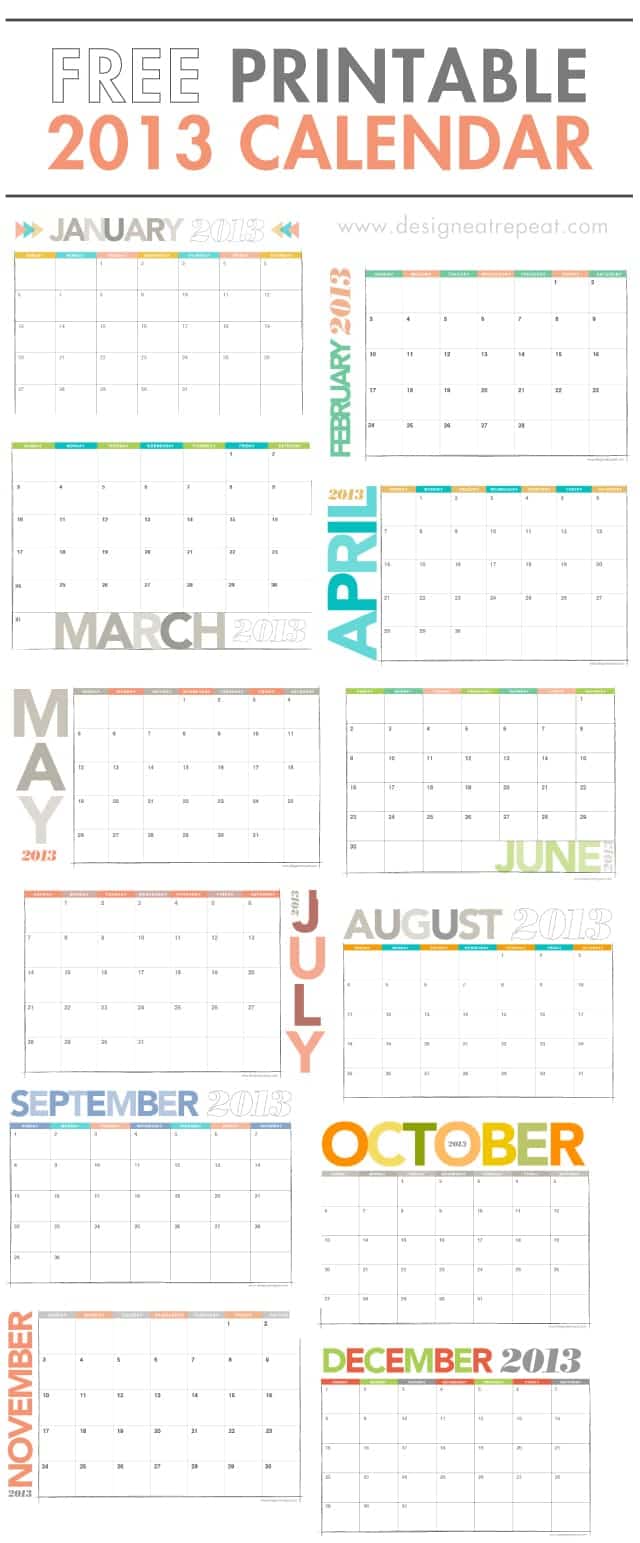 Once clicked, click File > Download. Once downloaded, print from that file.
Do not print directly from "PDF Preview" as the images will be pixelated.
You can print off just one month or the whole year! Hang them up on the wall, keep them on your desk, or punch some holes in them and stick them into a 3-ring binder. It's up to you! Whatever the way, I hope these come in handy for starting your new year on the right track!
What are some of the ways you stay organized in a new year?